Deadline: 10 August 2016
International Development Law Organization (IDLO) is currently seeking applications from the eligible applicants for the post of National Outreach Coordinator in Yangon, Myanmar. The duration of this post is 5 months.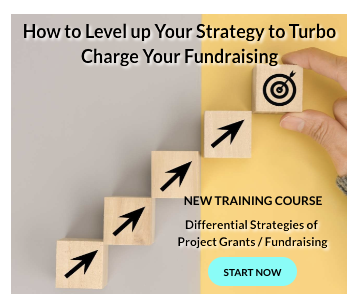 IDLO empowers people and enables governments to reform laws and institutions that promote peace, justice, social development and sustainable economic growth.
Key Jobs Responsibilities
The National Outreach Coordinator will perform the following functions-
Coordinate all outreach activities as directed by the Community Outreach Expert.
Together with the Community Outreach Expert, supervise the work of the outreach officers based in each Centre location.
Support the development and implementation of the Community Outreach Strategy for all centers and update project work plans for team outreach activities.
Maintain and update all community outreach materials, toolkits, files and other documents in electronic and hard copy format.
Liaise with the Communications Officer to ensure high quality and regular profiling of outreach activities at the Centres as per the Project's Communications Strategy.
Liaise with the National Training Coordinator and Capacity Development Expert to ensure good coordination with training activities including mobile trainings.
Support drafting and implementation of outreach activity checklists and standard reporting templates to ensure proper implementation and quality control of activities.
Review outreach activity reports from outreach officers at all Centre locations, and provide timely feedback and guidance.
Ensure that outreach activity reports are completed in line with ROL Centre reporting policies and templates and in a timely manner.
Submit all necessary information for M&E data collection tools for each center location to the Program Managers and M&E Officer.
Provide technical assistance and training to staff within the areas of the Outreach Coordinator's professional competence, including supporting the implementation of the internal staff capacity development plan.
Draft monthly activities reports, including reports about mentoring and coaching sessions, and send them to the Community Outreach Expert and Program Managers.
Represent the Project externally and liaise and collaborate with partners and stakeholders, as required and as directed by the Community Outreach Expert and Program Managers, including supporting coordination and partnership efforts with other Rule of Law initiatives.
Eligibility Criteria
Applicants must have-
University degree in Law or related relevant field is required.
5 years of significant relevant professional experience including working in the justice system or in community based development within Myanmar.
Demonstrated experience in developing and delivering rule of law or related outreach programming at the community level.
Demonstrated experience in community engagement and mobilization.
Work experience in either capacity development, program management or prior involvement in organizational change processes, particularly with an international organization, would be a considerable asset.
Work experience with the Rule of Law Centres Project would be a considerable asset.
Fluency in written and spoken Myanmar and English is required.
How to Apply
Applicants must submit their IDLO Personal History Form (PHF), resume and cover letter via website.
For more information, please visit IDLO.