Deadline: 10 August 2016
International Development Law Organization (IDLO) is currently seeking applications from the eligible applicants for the post of Training Development Officer in Yangon, Myanmar. The duration of this post is 5 months.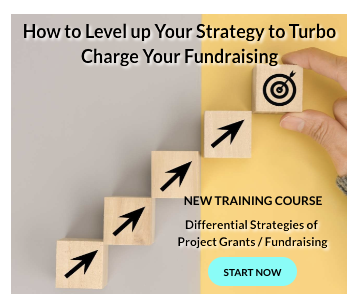 The Training Development Officer will support capacity development training activities and curriculum development under the ROL Centers Project Phase II.
IDLO empowers people and enables governments to reform laws and institutions that promote peace, justice, social development and sustainable economic growth.
Key Jobs Responsibilities
The Training Development Officer will perform the following functions-
Take the lead in revising and updating the ROL Centre's Foundations in ROL Course Curriculum and related materials, in close collaboration with the National Trainers and Training Coordinator, and under the supervision of the Capacity Development Expert.
Revise and adjust the existing curriculum as needed to target specific groups that may join Centre trainings in Phase II, including law officers, judicial officers, local government officials, Members of Parliament and paralegals.
Develop session's plans and/or modules focused on practical legal skills and specific legal topics identified by the Project, including land law, gender based violence, etc, drawing on existing materials wherever possible.
Liaise with the IDLO Legal Officer and the institutional support Capacity Development Expert based in Nay Pyi Taw to adapt the Fair Trials Manual and other materials as appropriate for Centre trainings, and to ensure any training courses with government officials align with institutional training programs as far as possible.
Ensure timely editing and translation review of all curriculum materials on an ongoing basis, working with the Centre interpreters as needed.
Conduct regular reviews and updates of curricular materials to incorporate with new legal or programmatic developments and references, working closely with the Centre's Legal Advisors.
Support the coordination and timely implementation of all training activities in accordance with the Project Work Plan, including: Training of Trainers courses.
Foundations in Rule of Law courses.
Workshop focused on legal skills and specific legal topics and mobile training to village leaders.
Maintain all training materials and files in electronic and hard copy format.
Perform other related duties as assigned.
Eligibility Criteria
Applicants must have-
University degree in Law or related field is required.
5 years of significant relevant professional experience including working in the justice system or community engagement/education in Myanmar.
Excellent knowledge of the justice system, laws and regulations of Myanmar is required.
Demonstrated experience in developing curricular training materials for rule of law, human rights and/or training related to legal and governance issues.
Work experience in either capacity development, program management or prior involvement in organizational change processes would be a considerable asset.
Familiarity and/or prior experience with the ROL Centres and the Curriculum are a significant
Fluency in written and spoken Myanmar and English is required.
How to Apply
Applicants must submit their IDLO Personal History Form (PHF), resume and cover letter via website.
For more information, please visit IDLO.