Deadline: 1 July 2016
United Nations Children's Emergency Fund (UNICEF) is currently seeking applications from the eligible applicants for the post of Health Specialist in Abuja, Nigeria.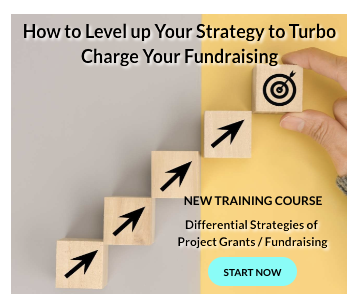 The Health Specialist will be responsible for managing, implementing, monitoring, evaluating and reporting of the health (gender, maternal, neonatal, child survival/development) program/s within the country program and providing technical guidance and operational support throughout the programming process to facilitate the achievement of concrete and sustainable results according to plans, allocation, results based-management approaches.
UNICEF works for a world in which every child has a fair chance in life.
Key Jobs Responsibilities
The Health Specialist will perform the following functions-
Plan and provide technical support/guidance to the preparation/design and conduct/update of situation analysis to establish a comprehensive/updated strategic plan for development, design and management of health related programs.
Prepare, coordinate and/or supervise the formulation of health program recommendation and related documentations as a component of the Country Program establishing clear program goals, objectives, strategies and results based on results-based planning terminology and methodology (RBM).
Coordinate, plan and/or collaborate with internal and external partners to establish monitoring benchmarks, performance indicators and other UNICEF/UN system indicators and measurement to assess/strengthen performance accountability, coherence and delivery of concrete and sustainable results in health programs.
Participate in monitoring and evaluation exercises, program reviews and annual sectoral reviews with government and other counterparts to assess progress and to determine required action/interventions to achieve results.
Prepare policy papers, briefs and other strategic program materials for management use, information and/or consideration.
Participate in emergency preparedness initiatives program development and contingency planning and/or to respond to emergencies in country or where designated.
Prepare communication and information materials to highlight program goals, achievements and/or needs to promote awareness, establish partnership/alliances and support fund raising for health programs (maternal, neonatal and child survival and development).
Promote critical thinking and innovative approaches and good practices for sustainable health programs/projects initiatives.
Eligibility Criteria
Applicants must have-
Advanced University Degree in Public Health/Nutrition, Pediatric Health, Family Health, Health Research, Global/International Health, Health Policy and/or Management, Environmental Health Sciences, Biostatistics, Socio-Medical, Health Education, Epidemiology or other health related sciences is required.
Minimum 8 years of professional experience in public health/nutrition planning and management and/or in relevant areas of maternal and neonatal health care, health emergency/humanitarian preparedness, at the international level some of which preferably in a developing country is required.
Relevant experience in health/nutrition program/project development and management in any UN system agency or organization is an asset.
Background/familiarity with emergency operations and staff security.
Fluency in English is required.
Knowledge of another official UN language or a local language is an asset.
How to Apply
Applicants must submit their applications through online process.
For more information, please visit UNICEF.