Deadline: 30 June 2016
United Nations Development Programme (UNDP) is currently seeking applications from the eligible applicants for the post of Finance and Administrative Associate in Abuja, Nigeria. The duration of this post is 6 months.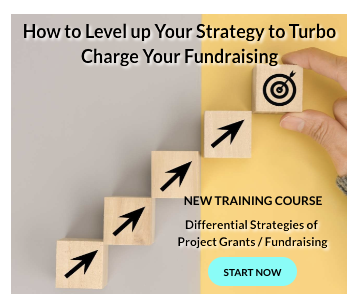 The Finance and Administrative Associate will be responsible for providing operational and administrative support to the projects.
UNDP works in nearly 170 countries and territories, helping to achieve the eradication of poverty and the reduction of inequalities and exclusion.
Key Jobs Responsibilities
The Finance and Administrative Associate will perform the following functions-
Provide financial management support to the projects, including assistance in the preparation of budgets and financial reports.
Undertake finance business process mapping and ensure proper accounting for project expenditures.
Adapt and implement processes and procedures to ensure full compliance with UN, UNODC rules, regulations, financial records, reports, audit requirements and internal controls.
Ensure effective and efficient administration of budgets and optimal functioning of the cost-recovery system.
Ensure proper cash management, including assistance to the Finance Officer in managing and disbursing project-related cash.
Process payment requests and documents in a timely manner.
Assist in the preparation, monitoring, and management of technical contracts for the provision of goods and services.
Initiate activities leading to procurement, maintenance, monitoring and disposal of items.
Assist in ensuring that internal control systems are observed and all relevant records and files are maintained.
Carry out various administrative tasks in support of the project, including managing correspondence, keeping appointments, arranging various meetings, ordering for supplies and other related tasks.
Assist in the implementation of project activities, such as workshops, meetings, press events, and training, including liaison with counterpart agencies, at appropriate levels, to ensure cooperation/coordination of project activities and alert supervisors on problems and opportunities arising during project implementation.
Assist in preparing Receipt and Inspection (R & I) reports for submission to relevant procurement units and auditing missions.
Review, prepare, and defend requests to the committee on contracts (CC) as may be required.
Eligibility Criteria
Applicants must have-
Secondary Education with specialized certification in Accounting and Finance.
University Degree in Finance, Business or Public Administration desirable, but not required.
Minimum 6 years of progressive experience in finance, administration, budget preparation, budget monitoring and analysis is required.
Experience in UN financial procedures is an asset.
Experience in ATLAS, FOML, UMOJA and ProFi systems will be considered a plus.
Experience of IPSAS and/or IFRS an asset. Knowledge of European Union financial procedures is an advantage.
Up-to-date knowledge and practical experience of auditing approaches and practices, especially of public or international institutions is desirable.
Experience in the usage of computers and office software packages (MS Word, Excel, Access, Power Point, MS Publisher, etc) are also required.
Fluency in English, with excellent drafting skills, is essential.
Knowledge of other main languages in Nigeria would be an advantage.
How to Apply
Applicants must submit their applications through online process.
For more information, please visit UNDP.