Deadline: 30 April 2016
Palladium is currently seeking applications from the eligible applicants for the post of Associate Project Operations in Washington, D.C., United States.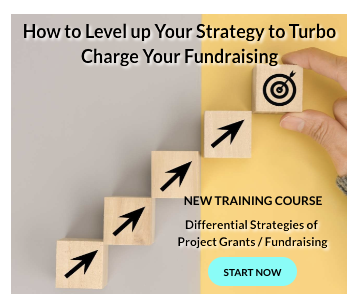 The Associate Project Operations will support the management and implementation of effective and efficient operational, financial and compliance activities to deliver projects in accordance with contractual obligations, company policies.
Palladium's mission is to catalyze an enriched future for all.
Key Jobs Responsibilities
The Associate Project Operations will perform the following functions-
Support project start-up and closeout.
Serve as a liaison between corporate services and the project.
Ensure project issues and risks are logged, monitored, reported on, managed and mitigated, and escalate risks and issues to corporate/project leadership, as required.
In collaboration with Internal Audit/Systems Review, conduct periodic compliance checks on processes and internal controls.
Support the monitoring and maintenance of compliance with head/prime contracts.
Manage and support contract amendments as required.
In collaboration with Finance establish project account codes, ensuring they are fit for purpose and meet client's and project's requirements for cost allocation, monitoring and evaluation, and value for money (VFM) reporting.
In collaboration with Treasury, set-up project bank accounts with appropriate company and project signatories.
Monitor expenditure against budgets and forecasts, including staff costs, operating expenses and procurements.
Coordinate input and support from HR for recruitment and contracting.
In collaboration with Security, ensure safety and security procedures, including Occupational Health and Safety (OHS) requirements, are in place and adhered to.
Support the mobilization and demobilization of all international staff (short-term and long-term) including contracting, travel management, payments and induction.
Support development of project subcontractor / grant management procedures compliant with the company's SOPs and Guidelines and client's rules and regulations.
Eligibility Criteria
Applicants must have-
A relevant Bachelor's degree.
Minimum of 2 years relevant work experience.
Project management of administrative support experience with DFID, DFAT, USAID or other donor client(s).
Experience in a developing country or similar environment.
Key competencies and professional expertise required.
Understanding of Project Management.
Excellent written and verbal communication skills.
Financial acumen and the ability to interpret and analyze financial reports.
Sound problem solving and decision makes skills.
Willingness to travel and work abroad a minimum of eight weeks per year in developing countries and elsewhere.
Ability to work with a low level of supervision and as a part of a team when required.
How to Apply
Applicants must submit their applications through online process.
For more information, please visit Palladium.