Deadline: 30 April 2016
The Adventist Development and Relief Agency (ADRA) is currently seeking applications from the eligible applicants for the post of Deputy Chief of Party in Bukavu, Democratic Republic of Congo.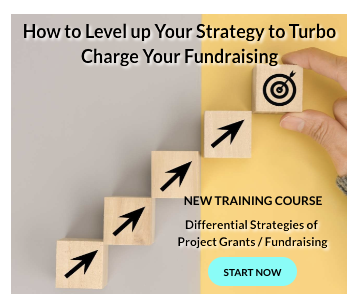 The Deputy Chief of Party will maintain strong cooperative relationships with other departments and interact effectively with international and national personnel both in a managerial as well as operational staff, while demonstrating the ability to multi-task, meet deadlines and process information in support of changing program activities.
ADRA works with people in poverty and distress to create just and positive change through empowering partnerships and responsible action.
Key Jobs Responsibilities
The Deputy Chief of Party will perform the following functions-
Ensure timely, accurate processing and documentation of all procurements and verify compliance with USAID procurement policies.
Ensure warehouse procedures are followed as described in the Warehouse Policy and Procedures Guidelines.
Establish and maintain pipeline of supplies, overseeing the logistical aspects of the operation; oversee NFI, commodity storage and movements as needed.
Supervise the fleet management team and ensure systems to track maintenance, fuel usage and vehicle scheduling.
Liaise with finance to ensure compliance and payment schedules; maintain service contracts.
Coordinate logistics (non-program) aspects of material aid projects and associated shipments; manage importation and customs clearance elements; oversee equipment registration, licensing and insurance.
Maintain inventory records of materials and materials flow; oversee tracking of all assets.
Ensure that ADRA DRC contracts and business transactions/relationships are transparent and in compliance with DRC law and ADRA/donor policies.
Oversee facility management, including housing and office leases; ensure that security standards are maintained at all premises.
Eligibility Criteria
Applicants must have-
Academic degree in logistics or relevant field (desired) or certification in Humanitarian Logistics Supply Chain (if no academic degree).
Extensive experience (5 to 7 years) in humanitarian logistics management within the field of supply chain management (procurement, tendering, contracting, clearance, transport, warehousing), fleet management and asset management, and distribution support.
Proven record on the ability and experience of the management of logistics team on a senior level.
Experience with donor specific procedures related to logistics.
Management of budgets and ability to prepare timely, complete and accurate reports.
Ability to conduct training workshops in all areas of logistics for national and international staff (suitable to staff knowledge level).
Familiarity with USAID programs, their history and their development; mastery of USAID regulations governing such programs.
Experience managing sub grants and contracts under grants for complex projects.
Strong interpersonal skills with the ability to communicate effectively and build relationships among staff and with partners, donors, and stakeholders.
Excellent oral and written French skills required.
Proficiency in English is strongly desired.
How to Apply
Applicants must submit their applications through online process.
For more information, please visit ADRA.