Deadline: 15 May 2016
International Criminal Court (ICC) is currently seeking applications from the eligible applicants for the post of Field Operations Coordinator in Abidjan, Côte d'Ivoire.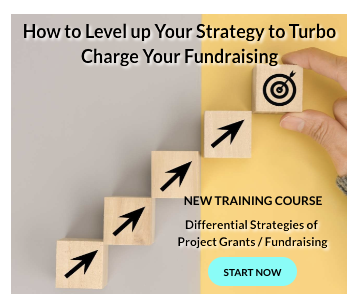 ICC established to help end impunity for the perpetrators of the most serious crimes of concern to the international community.
Key Jobs Responsibilities
The Field Operations Coordinator will perform the following functions-
Provide operational and administrative support to staff of the Office of the Prosecutor (OTP) in the Field Office, including visiting investigators and other personnel.
Gather and analyze information relevant to investigations from a wide variety of open sources.
Develop contacts with other Organizations (UN, NGOs, etc.) and keep the Office updated of socio-political situation in the areas of operations.
Develop and maintain the maximum level of security awareness of the local situation.
Contribute to reports for OSU, ICC Headquarters and submit them in the absence of the Field Operations Officer.
Understand and take into account the needs of witnesses when planning with investigation teams or relevant Units.
Coordinate the movement of witnesses as required and in accordance to the OTP Witness Management Policy.
Arrange meetings/appointments with witnesses, intermediaries and other officials, as directed.
Coordinate travel arrangements and logistic support for OTP staff and witnesses.
Assist in the coordination of security and logistic arrangements with relevant Registry Sections and/or UN entities.
Assist with effective communication between the Field Office and the OTP at HQ.
Assist in formulating OTP procurement requests to support field operations.
Maintain financial records of expenditures.
Perform other routine office functions as required.
Deputize for the Field Operations Officer in his/her absence.
Eligibility Criteria
Applicants must have-
Diploma of secondary education.
Minimum of 8 years of relevant work experience, preferably in an operational, investigative, police or similar environment.
Experience in a multinational environment would be an advantage.
Knowledge of the geographic area in which the Court is investigating is essential.
Initiative, flexibility and ability to work independently with minimal supervision.
Excellent communication and interpersonal skills with all ICC staff, national and international contacts and witnesses.
Ability to work in a multi-cultural environment with sensitivity and respect for diversity.
Professional and personal integrity, tact, sensitivity to other views, loyalty, judgment.
Basic skills in standard Microsoft applications: Word, Power Point, Outlook.
Basic knowledge of routine office procedures and practices.
Proficiency in oral and written French is required.
Working knowledge of English is desirable.
Working knowledge in any of the following local languages will be considered an asset (Sénoufo, Yacouba, Agni, Attié, Guéré, Bété, Dioula, Abé, Mahou, Wobé, Lobi, Akan, Mandé, Gur, Kru, Baoulé or Mandé).
Nationality of Côte d'Ivoire.
How to Apply
Applicants must submit their applications through online process.
For more information, please visit ICC.