Deadline: 2 May 2016
World Health Organization (WHO) is currently seeking applications from the eligible applicants for the post of Logistic Assistant in Cairo, Egypt. The duration of this post is 2 years.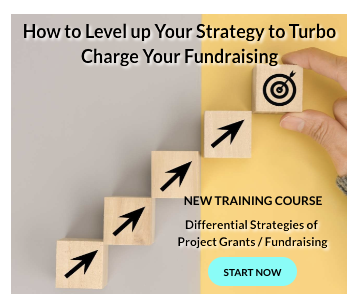 The Logistic Assistant will provide timely and efficient fleet management services for the transportation of WHO staff and visitors, as well as delivery/collection services of documents and goods, related to the official work of the Organization.
The primary role of WHO is to direct and coordinate international health within the United Nations' system.
Key Jobs Responsibilities
The Logistic Assistant will perform the following functions-
Coordinate the daily work for all drivers and follows up on transportation arrangements for big meetings:

Receive all car requests, responsible to distribute work to the drivers.
Follow up on ETA and ETDs of participants of various meetings as deemed necessary.
Responsible for making arrangements to open the VIP lounge in the airport for all VIP visitors including RD.

Drive office vehicles for official transport of staff and visitors to various authorized locations within and outside the city.
Facilitate arrival and departure clearance procedures at the airport for staff members and official visitors. Submits requests to Cairo Immigration Authority and follows up on the issuance of entry visas and residency for official visitors and family members.
Handle and follows up on the requests submitted to the Ministry of Foreign Affairs regarding the privileges granted through the Host Agreement. This includes but not limited to MOFA ID, import clearance certificates, purchase and sale of diplomatic cars, etc.
Responsible for the day-to-day maintenance of the vehicle, checks fuel, oil, coolant, battery, breaks, tires, etc. performs minor repairs and ensures the proper functioning and cleaning of the vehicle.
Ensure compliance with WHO rules and regulations in case of involvement in an accident.
Replace other driver during leave or absence and performs all their assigned duties.
Follow up on administrative issues for all drivers, including, timely submission of their PMDS and overtime to OSS / Team Leader.
Act as leave administrator for drivers to ensure that all leaves are submitted on time, all planned leaves are confirmed prior to the end of the year.
Eligibility Criteria
Applicants must have-
Completion of secondary school.
A valid Egyptian professional driving license for the light and heavy duty vehicles.
2-4 years professional experience driving cars and heavy duty vehicles.
Related experience in WHO/UN agencies.
Technical and mechanical knowledge and skills pertaining to the car and its upkeep.
Good knowledge of the streets of the city and being acquainted with dense traffic locations and related problems.
Excellent knowledge of traffic rules and regulations.
Excellent knowledge of Arabic and good knowledge of English.
How to Apply
Applicants must submit their applications through online process.
For more information, please visit WHO.