Deadline: 28 March 2019
The World Food Programme (WFP) is currently seeking applications from the eligible applicants for the post of National Logistics Officer in Tartous, Syria.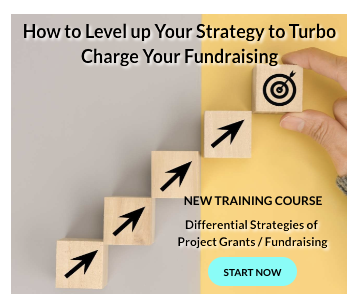 The National Logistics Officer will be responsible to implement well-defined standard logistics/supply chain processes and activities to enable effective delivery of goods and services for all delivery modalities.
World Food Programme is the world's largest humanitarian agency fighting hunger worldwide.
Key Jobs Responsibilities
The National Logistics Officer will perform the following functions:
Contribute towards the development of supply chain planning and decision-making processes ensuring compliance with wider logistics policies and WFP standards and provide expert advice to Head of Supply Chain.
Support logistics projects or operational day-to-day activities following standard processes and contributing, directly or indirectly, to the effective delivery of food assistance to beneficiaries.
Collect and analyse data through research and networking with colleagues to recommend actions to the supervisor to improve performance of local logistics operations.
Conduct portions of financial analysis and budget reviews, drawing out insights and recommending actions to the supervisor to optimise use of available funds.
Guide support staff, acting as a point of referral and supporting them with analysis and queries.
Support the capacity building of WFP staff and partners for efficient and effective delivery of food assistance to beneficiaries (i.e. through contribution to the training materials).
Identify and build productive relationships with logistics colleagues and staff within the area of assignment to support an integrated approach to food assistance.
Follow emergency logistics preparedness practices to ensure WFP are able to quickly respond and deploy food and needed resources to affected areas at the onset of the crisis.
Act in an assigned emergency response capacity as required to meet emergency food assistance needs.
Follow up with shipping unit at HQ on allocating the shipments to Syrian ports based on agreed CONOPS and taking into consideration the daily updates and operational needs at the time.
Monitor on WFP food stocks in the port and coordinate with the upstream & downstream Pipeline Monitoring colleagues on the allocation of the shipments to ensure smooth operation.
Follow the movement of food and non-food items for the projects and operations from Tartous and Lattakia ports to destination, and ensure that internal control systems are functioning and that all relevant records are maintained.
Monitor and assess quality, quantity and safety of the goods, and report any incident to CO, also to procurement & shipping unit at HQ – when required.
Eligibility Criteria
Applicants must have-
Advanced University degree in Transport Economics, Supply Chain, Logistics, Engineering, Business Management or other related field, or First University degree with additional years of related work experience and/or training/courses.
Fluency in English and Arabic languages.
At least 1 year of responsible professional post graduate (i.e. after obtaining the first university degree) work experience in the field of logistics, supply chain, transport or relevant operations.
Experience using corporate systems to monitor ongoing shipments, pipeline information, insurance claims, and food stock.
Experience analysing data (on commodities, funds, etc.) and drafting reports.
Experience in measuring service providers' performance against set KPIs.
Experience in assisting the preparation of contract documentation.
Experience coordinating service providers' contract execution. ·
Experience arranging supplier deliveries and the discharge of WFP vessels (rail, air, or sea).
Experience in report writing.
How to Apply
Applicants must submit their applications through online process.
For more information, please visit at WFP.