Deadline: 13 May 2016
United Nations Office for Project Services (UNOPS) is currently seeking applications from the eligible applicants for the post of Operations Analyst in Mogadishu, Somalia. The duration of this post is 6 months.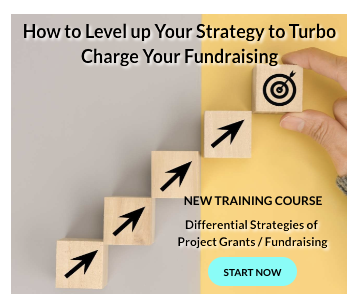 The Operations Analyst will act as the knowledge-management focal point for the project.
UNOPS mission is to serve people in need by expanding the ability of the United Nations, governments and other partners to manage projects, infrastructure and procurement in a sustainable and efficient manner.
Key Jobs Responsibilities
The Operations Analyst will perform the following functions-
Liaison between UNMAS HQ, specific programmes and key stakeholders in country.
Provide FHQ non-lethal tactical analysis, advice and information regarding explosive hazard threats to better inform mobility planning processes.
Advise FHQ on defensive non-lethal combat engineering response and movement planning, and provide recommendations for all mobility operations.
Provide FHQ technical advice on route analysis, mapping, current IED threats, possible vulnerable points (choke points, bridges, etc.), and historical data.
Act as a bridge between Sector Headquarters (SHQ) and Force Headquarters (FHQ) for information regarding explosive hazards and support collation of information at HQ to provide an overall up-to-date analysis for FHQ on the explosive hazard threat in the sectors.
Provide recommendations to FHQ on appropriate deployment of UNMAS-contracted assets and support centralized command and control of assets available to the Force Commander.
Collation, verification, processing and organization of raw Explosive Hazard-related data, including evaluating the reliability of sources and credibility of information.
Production of threat assessments based on known data.
Provide briefings and presentations of analytical findings and conclusions.
Continually assess the operational situation for areas of improvement in efficiency, effectiveness and safety within the local explosive hazard threat.
Identify continuous improvements and lessons learned.
Identify risks and plan risk mitigation strategies and report on the progress of deployment activities through written and verbal briefings to UNMAS Senior management.
Eligibility Criteria
Applicants must have-
A first-level university degree (Bachelor's or equivalent) in combination with additional 5 years of required qualifying experience.
High school diploma and Military experience (or relevant Police experience) at the Staff Officer Level in combination with additional 8 years qualifying experience may also be accepted in lieu of the first level university degree.
Minimum 3 years experience within the last 5 years in the field of information analysis.
Minimum 5 years of experience in the field of Military/ Security/ Police/ Defense intelligence.
Fluency in written and oral English.
Working knowledge of French is desirable.
How to Apply
Applicants must submit their applications through online process.
For more information, please visit UNOPS.