Deadline: 9 May 2016
The World Bank Group (WBG) is currently seeking applications from the eligible applicants for the post of Operations Analyst in Bucharest, Romania.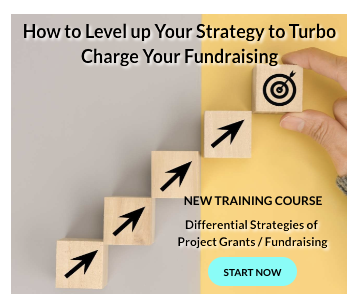 The Operations Analyst will be a key member of the Romania Portfolio Team, report to the CM and work under the supervision and guidance of the Senior Country Officer.
WBG has set two ambitious goals to push extreme poverty to no more 3 percent by 2030, and to promote shared prosperity and greater equity in the developing world.
Key Jobs Responsibilities
The Operations Analyst will perform the following functions-
Play a substantive role in supporting the social inclusion/protection program, particularly on the Roma agenda, including: working with Government counterparts and Bank teams to help identify specific opportunities for Bank engagement; prepare the ground for expert teams, advise them on country context, and follow up on their activities; monitor related portfolio and program delivery with a particular view to timeliness and quality; resolve cross-cutting and systemic issues, and promote synergies and foster collaboration across the program.
Independently lead tasks as TTL and lead initiatives that cut across the inclusion agenda.
Play a contributing role in the preparation of Performance/Completion and Learning Reviews and the Country Partnership Framework with respect to the Social Inclusion pillar.
Support the social inclusion/protection RAS program in Romania and Hungary.
Maintain frequent contacts with key counterparts, provide strategic and tactical advice to task teams on the local context, help ensure a proper "fit" of Bank responses to clients' demands, and ensure a substantive follow up on all activities.
Contribute substantively to some tasks as relevant.
Monitor milestone and delivery of these tasks and their outputs, and ensure an adequate flow of information to all relevant Country team members on developments in the sector, particularly with regards to policy and strategy at the national and EU levels.
Eligibility Criteria
Applicants must have-
Advanced degree (Masters or PhD) Degree in relevant field (economics, public administration, social sciences); or 5 years of relevant post-graduate professional experience.
Knowledge of, and experience in, working with national and/or local governments in Romania as well as international organizations operating in Romania and EU Institutions.
Substantive knowledge of EU funds at both national and EU level.
Strong oral and written communications skills in both English and Romanian, including the ability to speak and write persuasively and present ideas clearly and concisely.
Familiarity with operational issues and broad understanding of links to sectoral policies.
How to Apply
Applicants must submit their applications through online process.
For more information, please visit WBG.