Deadline: 12 April 2016
The World Bank Group (WBG) is currently seeking applications from the eligible applicants for the post of Operations Analyst in Moroni, Comoros.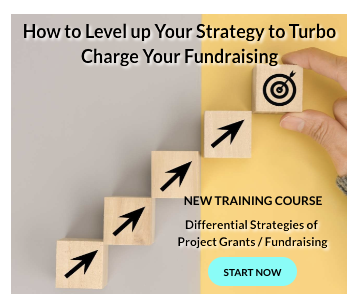 The Operations Analyst will provide substantive operational, research, statistical and other analytic support.
WBG has set two ambitious goals to push extreme poverty to no more 3 percent by 2030, and to promote shared prosperity and greater equity in the developing world.
Key Jobs Responsibilities
The Program Assistant will perform the following functions-
Participate in operational missions, meetings and discussions ensuring timely and effective follow-up on agreed measures.
Provide advisory support in all phases of operations and AAA, ensuring strategic prioritization and coherence with overall program.
Assist the Country Manager in providing effective operational guidance to task teams. •Conduct independent discussion with client representatives on selected problems and issues as identified by task managers.
Support task teams by preparing and/or contributing to key mission documentation including statements of mission objectives, letters of mission announcement, aide's memoire, back to office reports, etc.
Provide on-the-ground support to DC- and Madagascar-based teams by following up on ad hoc project issues between missions.
Support the organization of visits of missions and management, including relevant logistics.
Participate as a member of Bank missions as and when required.
Carry out the monitoring of the Bank's portfolio in Comoros and coordinate with Government counterparts, with a particular focus on facilitating resolution of portfolio issues.
Review and process operational documents, coordinating across disciplines and project team members.
Work closely with the TTLs and fiduciary teams in the PIU's and relevant government departments to address key fiduciary issues that are generic to the portfolio.
Liaise with the Country Team and Project Teams to ensure adequate follow-up on management decisions as regards the portfolio.
Contribute to Quality Assurance of Bank portfolio.
Eligibility Criteria
Applicants must have-
A minimum of a Master's Degree in a relevant discipline such as economics, finance, business administration, international relations, social sciences or similar field relevant to the World Bank's operations (it will be considered a plus to have expertise in a field that is the focus of the Bank engagement in Comoros).
A minimum of 2-3 years operational experience in areas such as multi-lateral lending, United Nations, IMF or Regional Development Banks and good understanding of monitoring and evaluation and program implementation.
Demonstrated background in portfolio management and quality assurance.
Strong client orientation and proven record of problem solving and innovation.
Excellent interpersonal and team skills, multi-sector experience and ability to work across boundaries.
Solid judgment and analytical skills, and ability to organize lending, portfolio support and AAA tasks.
Ability to work collaboratively in a decentralized, matrix team environment.
Strong report writing skills, preparing comprehensive proposals, ability to speak persuasively and present ideas clearly and concisely.
Excellent language skills in French and English.
How to Apply
Applicants must submit their applications through online process.
For more information, please visit WBG.