Deadline: Ongoing
United Nations University (UNU) is currently seeking applications from the eligible applicants for the post of Operations Assistant in Macau, China. The duration of this post is 1 year.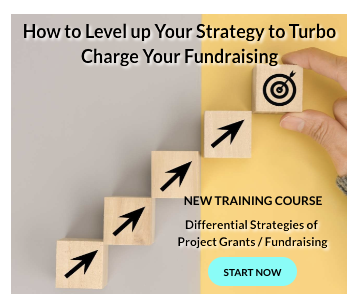 The Operations Assistant will assist with the operation and administrative functions as related to general office administration, procurement, and staff services.
The mission of the UN University is to contribute, through collaborative research and education, to efforts to resolve the pressing global problems of human survival, development and welfare that are the concern of the United Nations, Peoples and Member States.
Key Jobs Responsibilities
The Operations Assistant will perform the following functions-
Assist with administrative tasks of the institute's activities, e.g., coordinate office space assignments and moves, maintain and update workstations and floor plan.
Assist administrative team to serve visitors, if required.
Manage incoming/outgoing mails to and from UNU-CS.
Assist with procurement of the supplies of the working location, including but not limited to UNU-CS headquarters and staff apartments; conduct market research of potential suppliers, and solicit supplier offers for goods and services.
Follow up on contractors' delivery based on agreed outputs and obligations as per service agreements/contracts and follows-up on payments.
Maintain office and apartment equipment by following up with preventive maintenance; calling for repairs, if required.
Assist with office renovation and reorganization projects that involve equipment and furniture moving and packing.
Inspect staff apartments and follow up with maintenance orders, if required.
Perform tasks at locations outside the institute as instructed by the administrative team.
Perform other related duties, as required.
Eligibility Criteria
Applicants must have-
Minimum of high school certificate or above.
At least one (1) year of work experience in an office environment.
Holding a local motorbike license would be an asset.
Knowledge of the UN system or other international organizations would be an asset.
Proficiency in the use of MS Office applications (MS Word, Excel, PowerPoint, etc.).
Ability to work under minimal supervision and with a high level of resilience.
Strong ability to establish priorities, multitasks, and works within tight timelines.
A good team player with strong interpersonal skills demonstrated by the ability to work in a multicultural, multi-ethnic environment with sensitivity and respect for diversity.
Excellent communication skills with fluency in both oral and written English and Chinese languages.
How to Apply
Applicants must submit their applications including a cover letter setting out how the qualifications and experience match the requirements of the position and a completed and signed UNU Personal History (P.11) form please avoid using similar forms provided by other United Nations organizations via email, with the reference number of the vacancy announcement (2015/UNU/CS/PSA/OA/85(2)).
For more information, please visit UNU.