Deadline: 3 May 2016
Palladium is currently seeking applications from the eligible applicants for the post of Operations Manager in Kampala, Uganda.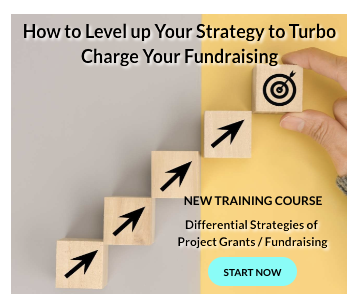 Palladium's mission is to catalyze an enriched future for all.
Key Jobs Responsibilities
The Operations Manager will perform the following functions-
Be responsible for all financial, operational, logistical, procurement, human resources, IT, and accounting processes to the programme.
Participate in the development and maintenance of project work plans.
Contribute to the preparation and maintenance of project specific components of the project operations manual.
Ensure project issues and risks are logged, monitored, reported on, managed and mitigated, and escalate risks and issues to corporate/project leadership, as required.
In collaboration with Internal Audit/Systems Review and Corporate Operations, conduct periodic compliance checks on processes and internal controls.
Maintain and build upon a project and risk management portfolio.
Liaise with and respond to requests from clients.
Provide regular or ad hoc reports to the clients.
Support project advocacy with internal and external stakeholders.
Manage and support contract amendments as required.
Support the external audit process and ensure retention of project records is compliant with company policy.
Ensure financial processes and procedures are implemented in accord with Palladium and DFID requirements.
In collaboration with Security, ensure safety and security procedures, including Occupational Health and Safety (OHS) requirements, are in place and adhered to.
In collaboration with management, ensure staff performance management systems are in place and adhered to.
Maintain project data on relevant HR systems for short-term and long-term staff and consultants.
Serve as a main point of contact with service providers and address contractual matters as required.
Support development of project subcontractor / grant management procedures compliant with the company's SOPs and Guidelines and client's rules and regulations.
Eligibility Criteria
Applicants must have-
A relevant Bachelor's degree (with a Master's degree preferred).
Minimum of 7 years relevant work experience.
Minimum of 3 years project management experience with DFID, DFAT, USAID or other donor client(s).
Experience managing large and complex projects with a high risk profile.
Minimum of 2 years of people management experience, including setting performance objectives, managing for results, giving and receiving feedback, performance evaluation and mentoring and coaching.
Minimum of 2 years of work experience in a developing country or similar environment (east Africa experience strongly preferred).
Experience in inclusive development, including gender issues within an understanding of market systems development.
English language skills.
How to Apply
Applicants must submit their applications through online process.
For more information, please visit Palladium.