Deadline: 26 April 2016
UN Women is currently seeking applications from the eligible applicants for the post of Operations Manager in Pretoria, South Africa. The duration of this post is 1 year.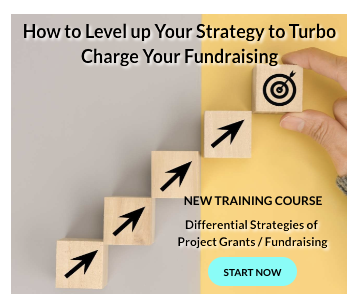 The Operations Manager will lead and guide the MCO Operations Team and fosters collaboration within the team, with programme staff and with other UN Agencies and a client-oriented approach.
UN Women is the UN organization dedicated to gender equality and the empowerment of women.
Key Jobs Responsibilities
The Operations Manager will perform the following functions-
Lead and guide the Operations Team in the provision of results-oriented support services:

Serve as a member of the senior management team. Provide advice and support to the UN Women Representative on operational issues.
Consult within Office and with all Operations staff to develop an annual work plan for the Operations Team.
In collaboration with the Operations team review the quality and timeliness of services provided by reference to corporate standards and by reference to standards/indicators established within the Office or Operations Unit.
Plan and monitor staff leave and absences such that there is minimal disruption to Operations services.
Carry out objective performance monitoring of the work of the Team, and ensure performance monitoring and evaluation of each individual staff member within it.

Ensure oversight, quality assurance, and compliance with corporate guiding principles, rules, policies, and strategies in the area of Operations:

Ensure compliance of operations with UN/UN Women rules, regulations and policies, implementation of corporate operational strategies, establishment of management targets and monitoring of achievement of results.
Lead and manage Office business processes mapping and establishment of internal Standard Operating Procedures (SOPs) in Finance, Human Resources Management, Procurement, Logistical and ICT services.
Monitor and analyze the operating environment, timely readjustment of the operations, advice on legal considerations and risk assessment.
Participate in Operations Management Team for effectiveness, efficiency, coherence and impact of UN operational activities.
Work closely with the Regional Office and HQ on follow-up to audit recommendations and observations.
Manage budgetary planning, monitoring and financial administration.
Eligibility Criteria
Applicants must have-
Master's degree or equivalent in Business Administration, Public Administration, Finance, Economics, or related field.
Minimum of 5 years of relevant experience at the national or international level in managing staff and operational systems.
Experience in working in a computer environment using multiple office software packages, experience in handling of web based management systems and ERP systems, preferably PeopleSoft.
Experience of accrual accounting, IPSAS or IFRS is highly desirable.
Fluency in English is required and Knowledge of the other UN working knowledge is an asset.
How to Apply
Applicants must submit their applications through online process.
For more information, please visit UN Women.