Deadline: 9 May 2016
International Finance Corporation (IFC) is currently seeking applications from the eligible applicants for the post of Operations Officer in New Delhi, India.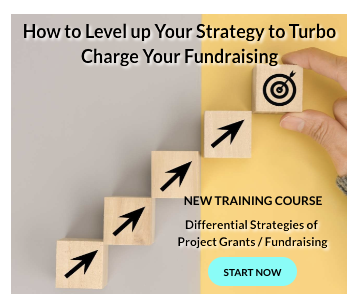 The Operations Officer will manage the existing Green Buildings Program in India and will also actively identify opportunities to expand the Green Buildings program and use of the EDGE tools to other countries in South Asia.
IFC's mission is to end extreme poverty by 2030 and boost shared prosperity in every developing country.
Key Jobs Responsibilities
The Operations Officer will perform the following functions-
As a primary market development lead in the region for IFC, complement local partner's effort at increasing EDGE clients through the following channels:

Finance: Liaise with local IFC MAS and FIG investment staff to explore investment opportunities in green buildings for the IFC. Mobilize financial institutions to offer green building products and incentives in the region.
Government: attain government endorsement of EDGE and support, for example, through to incentive and integration for EDGE to local codes.
Associations: obtain the backing from professional and trade association (including large firms).
Media: Working closely with local partners, develop a 'go-to market' media plan.

Manage IFC's day to day relationship with the EDGE Local Certification Provider in India and future Local Certification Provides in other countries in the region in partnership with Global Operations Lead and Asia Regional Lead.
Provide guidance to Local Certification Providers on the elements which make for a successful EDGE program from technical, operational, marketing, and financial points of view.
Advocate for appropriate allocation of resources to support Indian and other regional Certification Providers as needed.
Develop strong relationship of trust with Local Certification Providers; become a trusted advisor and an authority on questions related to the EDGE Governance Protocols for Local Certification Providers.
Implement provisions of the relevant EDGE licensing agreements, including reporting, quality control, and proper EDGE brand management.
Support the EDGE Program team in the areas of strategy, budget, and donor fundraising as it relates to India and other regional countries.
Provide any other support to the EDGE Program team as may be required from time to time.
Eligibility Criteria
Applicants must have-
Graduate Degree with a minimum of 5 years relevant work experience.
Proven track record in program management and business development.
Experience in green buildings, construction, energy efficiency and/or climate change-related issues are a plus.
Experience in working with government and financial sector.
Proven track record delivering results.
Spoken and written fluency in English.
Demonstrated experience in sales and/or public speaking is a plus.
Experience in developing countries in general.
Experience in India and/or other regional countries are a plus.
Proficiency in local languages is a plus.
How to Apply
Applicants must submit their applications through online process.
For more information, please visit IFC.