Deadline: 8 May 2016
United Nations Office for Project Services (UNOPS) is currently seeking applications from the eligible applicants for the post of Operations Specialist in Belgrade, Serbia. The duration of this post is 8 months.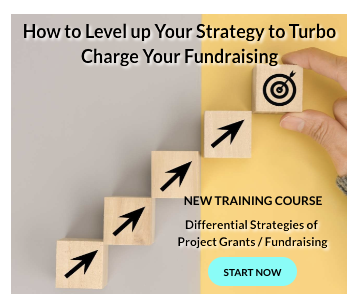 The Operations Specialist will lead the operations, ensuring smooth functioning of the RSPC and its projects operations, consistent services delivery and constant evaluation and readjustment of the operations to take into account changes in the operating environment as and when needed.
UNOPS mission is to serve people in need by expanding the ability of the United Nations, governments and other partners to manage projects, infrastructure and procurement in a sustainable and efficient manner.
Key Jobs Responsibilities
The Operations Specialist will perform the following functions-
As a member of the RSPC management team, ensures the strategic direction of operations focusing on achievement of the following results:

Full compliance of operations with UNOPS rules, regulations and policies, implementation of corporate operational strategies, assist in achieving management targets and monitoring of achievement of results.
Work closely with RSPC Project Management Office Supervisor (PMO) on establishment of internal Standard Operating Procedures (SOPs) in Finance, Human Resources Management, Procurement, Logistical and ICT services. Provides training on operational matters to personnel and projects, and conduct regular monitoring of proper implementation of SOPs.
Management of the Operations & Support Services of the RSPC, namely HR Management, Finance, Procurement, Logistical and ICT Services, ensuring the timely delivery of services to projects under the office.
Constant monitoring and analysis of the operating environment, timely readjustment and improvements of the operations, advice on legal considerations and risk assessment.
Development of tools and platform for operations and data management, ensuring information and knowledge sharing with colleagues, clients and partners.

Ensure effective and accurate financial resources management and supervision of the Finance team focusing on achievement of the following results:

Proper planning, expenditure tracking and audit of financial resources, in accordance with UNOPS rules and regulations
Organization and oversight of RSPC cash management processes, including liquidity management, recommendation of imp rest level, risk assessment, bank relationship management; timely accounting and reconciliation of all transactions, security for cash assets on site.
Transaction and payment approval in UNOPS oneUNOPS software and internal banking system.
Development and implementation of a finance management system in accordance with UNOPS Financial Rules and Regulations.
Eligibility Criteria
Applicants must have-
Master's Degree or equivalent in Business Administration, Public Administration, Finance, Economics or related field.
A first-level university degree with relevant combination of academic qualifications and extensive experience related to the nature of the position may be accepted in lieu of an advanced university degree.
Five years of relevant experience at the national or international level in providing management advisory services and/or managing staff and operational systems.
Experience in the usage of computers and MS Office, experience in handling of web-based management systems.
Knowledge of UN, UNOPS and/or EU financial rules and regulations would be an asset.
Fluency in English and Serbian is required.
How to Apply
Applicants must submit their applications through online process.
For more information, please visit UNOPS.