Deadline: 16 May 2016
Department of Field Support (DFS) is currently seeking applications from the eligible applicants for the post of Senior Logistics Officer in New York, United States.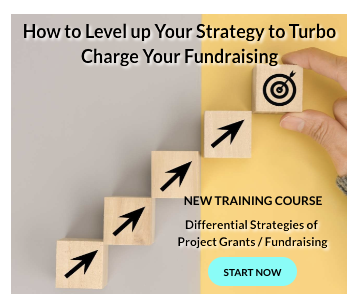 The Senior Logistics Officer will be responsible for serving as the principal focal point for all support aspects of integrated mission specific planning and operational issues such as administration, human resources, finance, budget, procurement, communications and information technology.
DFS provides dedicated support to peacekeeping field missions and political field missions.
Key Jobs Responsibilities
The Senior Logistics Officer will perform the following functions-
Coordinate and monitors overall mission logistics and support plans and operations including logistics, communications, information technology, administration, procurement, finance, budget and human resources.
Monitor and coordinates all mission specific cross cutting support and logistics requirements between UN HQ, and other key partners including coordinating information updates and analysis with DFS on mandate implementation, cross-cutting developments, military and police force requirements and deployment plans
Assist in development of policy and procedures for field logistics and support including coordination with DFS during the drafting of the reports of the Secretary-General to the Legislative Bodies.
Acts as the liaison between the field mission and Headquarters staff for support and logistical matters and co-ordinates day to day support of mission support operations including ensuring that all integrated planning and operational logistics, budget, finance and personnel issues are identified in a timely manner, advises DPKO/DFS senior management on these issues, coordinating with DFS and working towards the prompt and effective resolution of urgent operational requirements
Ensure that logistics and support requirements take account of gender-specific needs.
Represent the Department of Field Support on technical survey missions and military capability studies as necessary.
Coordinate and provides input into the field support aspects of Secretary-General reporting to the Security Council.
Act as the IOT focal point for Senior Appointments in Missions.
Advice on CDU/BOI processes.
Eligibility Criteria
Applicants must have-
Advanced university degree (Master's degree or equivalent degree) in business administration, public administration, logistics, finance, economics, engineering, law or related field.
A first-level university degree in combination with two additional years of qualifying experience may be accepted in lieu of the advanced university degree.
Minimum of ten years of progressively responsible experience in land or air transport, logistics operations in military, commercial or international organizations is required.
Experience in administrative-related areas such as procurement, finance, budget, and human resources, medical, engineering, communications and information technology, is desirable.
Minimum of five years experience working in administration and logistics in a peacekeeping operation is required.
Fluency in English is required. English and French are the working languages of the United Nations Secretariat.
Knowledge of French is desirable.
Knowledge of a second official UN language is an advantage.
How to Apply
Applicants must submit their applications through online process.
For more information, please visit DFS.