Deadline: 29 May 2019
The World Bank Group (WBG) is currently seeking applications from the eligible applicants for the post of Senior Operations Officer in Seoul, Korea. The duration of this post 2 years.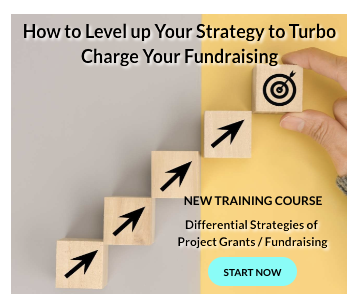 WBG has set two ambitious goals to push extreme poverty to no more 3 percent by 2030, and to promote shared prosperity and greater equity in the developing world.
Key Jobs Responsibilities
The Senior Operations Officer will perform the following functions-
Help design and deliver DECKM activities with Korea with an emphasis on the K-POK Program.
This entails coordinating the annual work programming process of the K-POK Program including preparatory work for any coordinating meetings with the MOEF; and preparing annual work plans, and annual reports on implementation and results, with inputs from DECKM Program Leaders and associated WB units.
Provide regular intel to DECKM Management and colleagues on the delivery of the Korea work program, and engagement with Korean partners.
Develop and maintain relationships with key government counterparts; staff/management of WBG Korea Office; DECKM Program Leaders; and WB unit teams and staff involved in
DECKM-Korea program and activity delivery.
Play a key role in identifying potential wholesale, implementation partners in Korea including universities, think tanks, government training institutions, and in nurturing local partnerships.
The Senior Operations Officer will be the World Bank Knowledge Management representative for the Global Partnership for Knowledge-Sharing.
Support DECKM programs in delivering activities on the ground in Korea.
Manage a small Korea-based DECKM team and budget.
Supervise and mentor field-based staff and be responsible for managing a small budget in accordance with World Bank rules and procedures.
Eligibility Criteria
Applicants must have-
An advanced degree (Master's or PhD) in a relevant discipline (economics, international development, public policy, social sciences, or any field related to development).
Minimum 8 years of direct relevant Bank experience. Solid experience in Bank operations and knowledge of Bank business processes.
Extensive Bank experience working with a wide range of country clients and development partners.
Prior working knowledge of knowledge and learning products and track record of designing, organizing and delivering knowledge and learning events and capacity building activities for country clients.
Strong experience in Bank strategic fundraising, and in writing funding proposals.
Solid experience in management and administration of Bank trust funds, and knowledge of trust fund policies and procedures.
Demonstrated ability to take initiative, thinks strategically, be innovative and translate ideas into actions; and to be pragmatic in problem solving.
Excellent interpersonal and diplomatic skills, ability to work with all levels of staff and to function effectively in a matrix management environment.
Proven strong communication skills.
Track record of being a team player.
Work in more than one Bank region is a plus.
Working knowledge of East Asia, particularly Korea, is a plus.
How to Apply
Applicants must submit their applications through online process.
For more information, please visit WBG.