Deadline: 2 May 2016
The World Bank Group (WBG) is currently seeking applications from the eligible applicants for the post of Senior Operations Officer in Mbabane, Swaziland.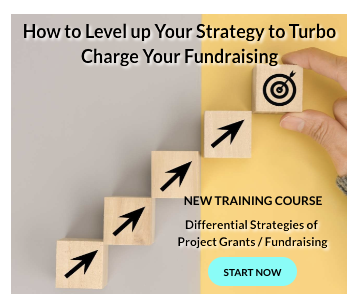 The Senior Operations Officer will be a key member of the Southern Africa Country Department 1 (AFCS1) management team with responsibility in the following areas: promoting client dialogue and enhancing client relationship, development and implementation of the country partnership strategy, including active portfolio oversight monitoring, deepening the Bank's outreach with civil society organizations and other development partners.
WBG has set two ambitious goals to push extreme poverty to no more 3 percent by 2030, and to promote shared prosperity and greater equity in the developing world.
Key Jobs Responsibilities
The Senior Operations Officer will perform the following functions-
Serve as the Country Director's principal interlocutor, and partner in the implementation of all aspects of the current and future Country Partnership Strategies/Frameworks (CPS/CPF) for Swaziland.
Provide leadership to ensure the effective and timely delivery of the Bank's assistance program in the country.
Monitor and evaluates progress in meeting CPS/CPF objectives, identifying and correcting implementation problems as they arise.
Support the Country Director with representational responsibilities.
Under the guidance of the Country Director, lead the Bank's day-to-day dialogue with the Government of Swaziland on policy and operational issues.
Maintain good working relationships with all levels of Government, informing the Country Director and Country Team as appropriate.
Manage day-to-day relations with the development partner community and other partners.
Participate actively in the AFCS1 Management Team, and support the Country Director and the CMU on other operational matters as required.
Prepare briefing notes as may be needed on Swaziland for Senior Management and for external audiences, e.g., web briefs or briefs for the spring and Annual Meetings.
Draft and review correspondence related to the Swaziland program for Country Director or Senior Management signature.
Champion dissemination, adaptation and use of knowledge and best practices across the Country Team.
Eligibility Criteria
Applicants must have-
Graduate degree in a relevant discipline such as economics, public policy, human and social development or other relevant sectors.
A minimum of 8 years relevant experience in program development and implementation of projects.
Knowledge of Bank operational, procurement and financial management policies and procedures.
Innovative abilities in both substance and process in the design and implementation of country strategy and work programs.
Good understanding of macroeconomic issues, and the ability to link project, sector and macro conditions into coherent strategies.
Solid overall judgment and analytical skills, and ability to organize lending, portfolio support and analytical tasks.
Practical experience in results-based activities, monitoring and evaluation, and donor harmonization.
Proven ability to think strategically and demonstrated political sensitivity and mature judgment, with an ability to navigate a challenging environment.
Demonstrated initiative, leadership skills, and drive for results including ability to undertake a diversity of tasks within a rapidly changing and demanding environment on short deadlines.
Strong communications skills in English including the ability to draft concise reports, minutes, briefs, and correspondences.
A good track record in working independently with limited direct managerial supervision.
How to Apply
Applicants must submit their applications through online process.
For more information, please visit WBG.