Deadline: 27 April 2016
African Development Bank (AfDB) is currently seeking applications from the eligible applicants for the post of Special Operations Investment Officer in Côte d'Ivoire.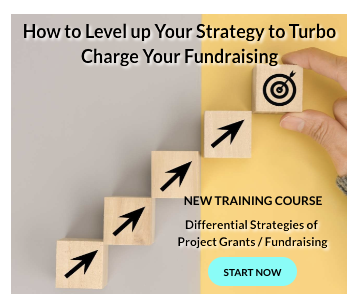 The Special Operations Investment Officer will provide specialized knowledge and services to resolve distressed and underperforming investments and assists with the identification and management of investments on the Bank's watch list.
AfDB's mission is to spur sustainable economic development and social progress in its regional member countries (RMCs), thus contributing to poverty reduction.
Key Jobs Responsibilities
The Special Operations Investment Officer will perform the following functions-
Develop and implement policies, procedures, guidelines and technical manuals for SOU's continuing operations.
For impaired transactions, prepare financial forecasts and perform cash flow analysis to determine the debt carrying capacity of borrowers and the return potential for equity investments, participate in due diligence of companies and determine, document and present options for approaching investment resolutions (e.g. trade sale, restructuring, refinancing, turnaround, workout, enforcement and insolvency processes, debt for equity swaps or any other rescue approaches).
Monitor the financial and operational performance of impaired investments and effect execution and implementation of agreed workout strategies.
Prepare monthly, quarterly, or annual reports as required on all investment resolution activities.
Analyze and process waiver, amendment and consent requests for impaired investments.
Identify lessons learned and prepare lessons learned papers and presentations to disseminate SOU's workout experience to other investment departments within the Bank.
Assist line divisions to identify and manage deteriorating investments before they become non-performing.
Perform other investment resolution tasks as and when required.
Eligibility Criteria
Applicants must have-
Master's degree or equivalent professional qualification in economics, finance, accounting or investment related fields.
An additional qualification such as Certified Public Accountant (CPA) or Chartered Financial Analyst (CFA) will be an added advantage.
Minimum of six (6) years of relevant investment experience in an international bank, multilateral/bilateral development organization or large consulting/accounting firm.
Strong experience in managing corporate and capital restructurings and refinancing is preferred as is some insolvency experience together with investment and divestment experience.
Demonstrated track record and professional experience of working either in a workout or recovery team for a bank or financial institution or having worked for a major accounting or consulting firm advising clients on workouts, restructurings, or non-performing investments or portfolios.
Strong technical knowledge and proven track record in all areas of credit risk management of individual investment transactions, possibly as either a 'Buy' or 'Sell' side advisor.
Ability to assess the effectiveness and efficiency of incumbent management teams, making recommendation on how to change or improve teams in investee companies.
Ability to work under pressure and deliver high-quality work within tight deadlines.
Excellent oral and written communication skills, in English and/or French, including demonstrated ability to communicate complex ideas clearly and concisely to audiences within and outside the AfDB.
Knowledge of financial institution and project financings/structured finance would be an advantage.
How to Apply
Applicants must submit their applications through online process.
For more information, please visit AfDB.