Deadline: 31 May 2023
Danish Refugee Council (DRC) is currently seeking applications from eligible applicants for the post of Supply Chain Specialist- Emergency Response in Sudan.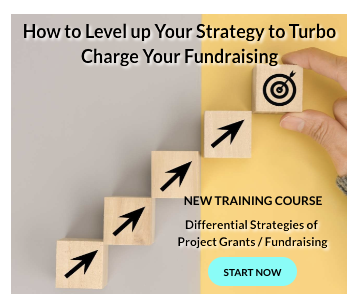 DRC fulfills its mandate by providing direct assistance to conflict-affected populations – refugees, internally displaced people (IDPs) and host communities in the conflict areas of the world.
Key Jobs Responsibilities
The Supply Chain Specialist- Emergency Response will perform the following functions:
Procurement

Assist Supply Chain Manager (SCM) with planning, market assessments, national, regional, and international procurement, and Liaison with local authorities for securing import permits, for supplies and equipment into Sudan.
Lead on emergency procurement in consultation with program team at national and area level. Work closely with program counterparts in developing procurement plans for all grants and keeping them updated periodically.
Ensure procurement is fully compliant with the DRC Operations Handbook and donor requirements from request to final delivery
Draft ITB documentation and take the lead on all steps of the tender process (TOC report, technical analysis, and contract award).
Support in establishing purchase agreements for the key program items and routinely procured other administration items.

Cross-Border Supply Chain Management:

Actively participate in Logistics Cluster for Sudan or any other forum of SC for information-sharing activities (Market surveys, supplier database, host country rules, and regulations).
On behalf of the DRC liaise with local authorities (HAC, Customs, and other ministries/departments) to secure duty exemption permits for all international shipments/consignments.
Develop and regularly update cross-border and Import procedures and ensure all DRC Cross Border SoPs are aligned with new changes and disseminated to all concerns.
Maintain and up to date supplier data base
Coordinate with concerned DRC staff in neighbouring countries (Ethiopia, South Sudan, or Chad)

Office set-up

Provide direct support to Area Manager or SCM in the set-up of new DRC Offices in Sudan. Exact location is still to be determined but this is likely to be in White Nile or Darfur (West or South).
Lead on recruiting & training new Supply Chain staff
Lead on procurement needed for establishing offices including contracting premises, internet, furniture etc.
Develop supplier database for new operational areas
Establish standard DRC SC processes including for stock management, fleet management and asset/ inventory management
Eligibility Criteria
Applicants must have:
Master's Degree in Logistics and Supply Chain Management, Business administration or related field.
Minimum 3 years of experience in humanitarian logistics management within the field of Supply Chain Management, Fleet Management, Asset Management, and Distribution Support
At least 2 years' experience with people management
Knowledge and experience of dealing with service providers and contractors' management in an emergency context or conflict zone.
Proven Management and supervision skills, team player, and proven commitment to accountability practices.
Excellent computer skills in MS Word & Excel, as well as experience working with an ERP system
Experience with standard procurement procedures and documentation.
Experience with construction and site project management
Experience with auto mechanics or electrical installations
Experience working in an (I)NGO
Stable and robust character.
Strong analytical and conceptual skills.
Fluency in both oral and written English, Arabic is desirable
How to Apply
Applicants must send a cover letter and an updated CV (no longer than four pages) in English through online process.
For more information, visit DRC.