Deadline: 21 July 2019
UN Women is currently seeking applications from the eligible applicants for the post of Programme Associate in Panama City, Panama. The duration of this post is 12 months.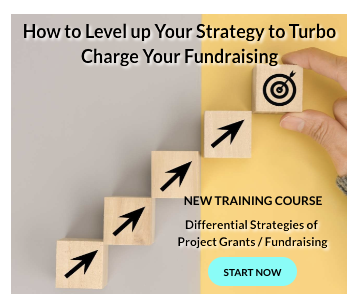 The Programme Associate will work with and provide support to the members of the Regional Programme Team and UN Women Regional Office (RO) in the effective develop and implementation of the joint programme consistent with UN Women rules and regulations.
UN Women is the UN organization dedicated to gender equality and the empowerment of women.
Key Job Responsibilities
The Programme Associate will perform the following functions-
Provide administrative and logistical support to the formulation and management of the joint programme

Provide administrative support in the preparation of joint programme work plans, budgets, and proposals on programme implementation arrangements.
Provide technical guidance to the RO and executing agencies on routine delivery and reporting of programme supported activities and finances.
Prepare information for the audit of the joint programmes and support implementation of audit recommendations.

Provide administrative support to the financial management of the Joint Programme Management Team for Programme Management Costs and Spotlight Communications funds

Create projects in Atlas, prepare budget revisions, revise project awards and status; and determine unutilized funds and the operational and financial close of joint programme.
Provide administrative support in monitoring budget preparation and the finances of joint programmes; including the finalization of FACE forms.

Provide administrative support to the Joint Programme Programme Team

Undertake all logistical, administrative and financial arrangements for organization for meetings, workshops, events, and missions.
Make travel arrangements for the Programme Team, including travel requisitions and claims.
Maintain control of travel claims ensuring accuracy and compliance in a timely manner.

Provide administrative support to Resource Mobilization

Prepare cost-sharing and other agreements; follow up on contributions within the Spotlight resource mobilization efforts.
Organize, compile and process information from donors, RO, and joint programme team, as inputs to various databases and documents.

Facilitate knowledge building and knowledge sharing

Contribute to knowledge networks and communities of practice.
Provide administrative support synthesis of lessons learnt and best practices related to programme management and finance.
Eligibility Criteria
Applicants must have:
Bachelor's degree in Business, Public Administration or relevant field is required.
At least 5 years of progressively responsible experience in administration or programme management/support.
Experience in working in a computer environment using multiple office software packages.
Experience in the use of ATLAS is an asset.
Experience in supporting a team.
Previous experience working in the UN System or NGOs is an asset.
Fluency in English and Spanish is required.
Knowledge of Portuguese language is an asset.
Nationality of Panama.
How to Apply
Applicants must submit their applications through online process.
For more information, please visit UN Women.