Deadline: 27 August 2021
World Health Organisations (WHO) is currently seeking applications from the eligible applicants for the post of Human Resources Assistant in Asuncion, Paraguay. The duration of this post is 1 year.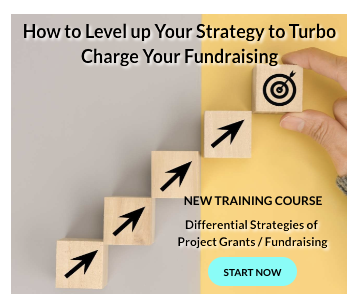 The primary role of WHO is to direct and coordinate international health within the United Nations system.
Key Job Responsibilities
The Human Resources Assistant will perform the following functions:
Administer personnel policies and apply regulations, rules and procedures concerning recruitment, appointments, benefits, and other personnel matters including issues related to immunities and privileges as they apply to international staff as well as local labor legislation as it applies to personnel hired under local conditions, prepare contractual service agreements with individuals, including preparing costing and requesting the establishment of obligations, ensuring compliance with established policies and regulations.
Brief prospective candidates or new appointees on benefits and conditions of employment; advise staff members on administrative procedures related to official travel, annual leave, sick leave, health insurance benefits and other personnel matters.
Ensure that requests for payment of salaries, pension fund documentation, annual verification of dependents, annual leave reports/requests and any other entitlements are prepared and submitted accordingly, coordinate and process requests for the extension of contracts of staff, and other personnel hired under local conditions of employment.
Maintain all administrative records related to the Office's staff, to include extension of contracts, job description reviews, reassignments, recruitment of short term staff under the different contract types of the Organization, as well as preparing the corresponding justifications for the contracts and authorization of payments for temporary staff.
Provide guidance and support to staff regarding the process for initiating and completing the
Performance Planning and Evaluation System (PPES) process in PMIS, as needed.
Collaborate with the Administrator in the development of proposals on staff development plans.
Collaborate in the training of technical and support personnel.
Eligibility Criteria
Applicants must have:
Certificate of completion of high school.
Specialized training at the college, University or business school level with emphasis on human resources management would be an asset.
5 year's experience in administrative work, preferably in human resources or administrative functions.
Experience using corporate ERP systems for human resources management would be an asset.
Knowledge of the UN system and work experience in any agency of the UN system would be desirable.
Ability to explain staff rules, standards and established guidelines which form the basis for personnel decisions and actions.
Ability to research, analyze and organize information and prepare recommendations regarding human resources practices, policies and procedures.
Demonstrate ability to effectively use a computer and utilize software programs such as Microsoft Office Word, Excel, PowerPoint, SharePoint and Outlook.
Other IT skills and knowledge of other software programs such as Visio and Project would be an asset.
Very good knowledge of Spanish with a working knowledge of English.
How to Apply
Applicants must submit applications through online process.
For more information, visit WHO.