Deadline: 23 December 2020
United Nations Development Programme (UNDP) is currently seeking applications from the eligible applicants for the post of Procurement Analyst, Asuncion, Paraguay. The duration of this post is 1 year.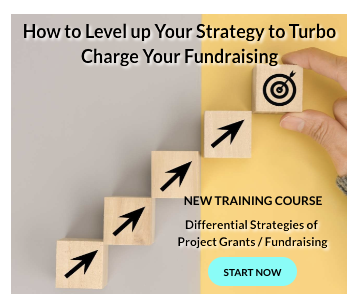 UNDP works in nearly 170 countries and territories, helping to achieve the eradication of poverty, and the reduction of inequalities and exclusion.
Key Job Responsibilities
The Procurement Analyst will perform the following functions-
Ensure implementation of operational strategies focusing on achievement of the following results

Full compliance of procurement activities with UN/UNDP/NEX/NIM rules, regulations, policies and strategies.
Elaboration of the effective internal control, proper design and functioning of a client-oriented procurement management system.
CO Procurement business processes mapping and elaboration/establishment of internal Standard Operating Procedures (SOPs) in Procurement, control of the workflows in the Procurement Unit, harmonization of the workflows in the office.
Conceptualization, elaboration and implementation of contract strategy in the CO including tendering processes and evaluation, contractor appraisal, evaluation and negotiation of offers, management of the contract and contractor, legal considerations and payment conditions, risk assessment.
Conceptualization, elaboration and implementation of strategic procurement in the CO including sourcing strategy, supplier selection and evaluation, quality management, customer relationship management, e-procurement introduction and promotion, performance measurement.
Establishment of Long-Term Agreements for complex goods and services.
Participate in periodic meetings of the office and of the Unit in order to provide prompt and timely advice in the planning of resources and activities.

Ensure efficient management of procurement processes for CO, NEX/NIM projects, UN House and at the request of other Agencies focusing on achievement of the following results

Timely and proper preparation of procurement plans for the office and NEX/NIM projects, UN House and at the request of other Agencies, establishment of the deadlines and monitoring of their implementation.
Act as the client's focal point on procurement plans, coordinate workload amount CO Procurement teams, work closely with clients to develop the best souring strategies and in line with the procurement plans and ensures best interest of UNDP.
Establishment and implementation of proper monitoring and control of procurement processes for goods, services, as well as individual consultants including organization of RFQ, ITB or RFP, receipt and evaluation of of quotations, review of bids/proposals/CVs, interviews, negotiation of certain conditions of contracts in full compliance with UNDP/NEX/NIM rules and regulation.
Certification of submissions to the Contract, Asset and Procurement Committee (CAP) and Advisory Committee on Procurement (ACP).
Proactive Management of procurement contracts and Atlas related processes.
Elaboration and implementation of the internal control system which ensures that Purchase Orders (PO) are duly prepared and dispatched.
Timely corrective actions on POs with budget check errors and other problems.
Eligibility Criteria
Applicants must have:
Master's Degree or equivalent in business administration, procurement, logistics, supply chain management, public administration, commerce, finance, economics, law or related field is required.
2 year's of progressively responsible experience in procurement, contract administration, logistics/supply chain management or related area is required.
1 year of direct experience in procurement is required.
Experience in international operations, international organizations, is desirable.
Experience with Enterprise Resource Planning (ERP) system is desirable.
Experience in all phases of high-value procurement operations is desirable.
Experience in the usage of computers and office software packages (MS Word, Excel, etc.) and advance knowledge of web-based management systems, including SharePoints, database and e-commerce (desirable).
Fluency in Spanish and English are required.
How to Apply
Applicants must submit their applications through online process.
For more information, visit UNDP.