Deadline: 23 February 2021
The International Labour Organization (ILO) is currently seeking applications from the eligible applicants for the post of Director, Decent Work Team/Country Office in Lima, Peru.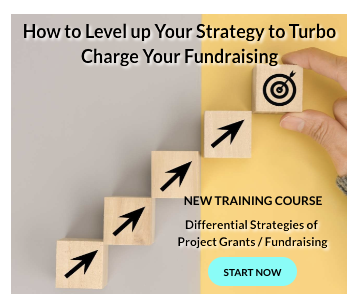 The mission of the ILO is to promote rights at work, encourage decent employment opportunities, enhance social protection and strengthen dialogue on work-related issues.
Key Job Responsibilities
The Director, Decent Work Team/Country Office will perform the following functions-
Lead efforts to provide support and guidance to constituents in identifying and addressing their country priorities including in the design and implementation of Decent Work Country Programmes (DWCPs).
Direct the formulation, implementation, monitoring, evaluation and reporting of the substantive work programmes of the DWT to ensure that they effectively support the Country Offices in responding to the needs of constituents within the framework of the DWCPs and agreed work plans.
Provide direction, leadership and guidance to a team of technical specialists in the DWT/CO, in consultation with the Regional Office, technical units at headquarters and ACT/EMP and ACTRAV as appropriate.
Collaboration with DDG/FOP and DDG/P, provide support to leverage expertise from technical units in support of DWCPs and to obtain and distribute adequate technical, financial and other resources to implement the agreed work programmes of the DWTs to meet country priorities and to respond to unplanned developments or crisis.
Facilitate intra and inter-regional technical coordination and support as well as exchanges of knowledge to respond to priority needs.
Catalyze policy development and act as an upstream policy adviser by promoting the Decent Work Agenda dimension to social, economic and environmental policy makers and through dialogue with constituents, UN organizations and other partners.
Contribute to high-quality policy analysis and stimulate research, data collection and analysis of key issues and themes in accordance with ILO global, regional and national priorities.
Direct the work of the Office and ensure the effective management of all financial, human and other resources in accordance with ILO regulations, rules, policies, procedures and the results-based management framework.
Ensure that key risks are identified, assessed and managed to contribute to the achievement of agreed results and that risk management is embedded in all core processes and functions.
Ensure that all staff under his/her responsibility optimizes the use of resources for the achievements of results and that they are held accountable for their performance.
Ensure timely and effective use of the Performance Management Framework (PMF) and feedback mechanisms.
Direct the formulation, implementation, monitoring, evaluation and reporting of the substantive work programme of the Country Office with support from technical units at headquarters as necessary.
Manage country activities so that visible, measurable results are achieved within the framework of DWCPs as applicable, consistent with the ILO's Strategic Plan and approved Programme and Budget and aligned with the respective national sustainable development plans and strategies as well as UNSDCFs.
Direct, facilitate and report on programme implementation and resource use against stated outcomes, indicators, targets and quality standards, and cooperate in the completion of ILO evaluations.
Eligibility Criteria
Applicants must have:
University Degree in law, economics, political or social science, management/administration or other relevant area.
12 year's of professional experience in the formulation, implementation and management of development programmes and/or technical advisory services, including in the area of labour and social policies.
5 year's at the international level including field experience.
Experience in a managerial role including managing teams.
Experience within the United Nations System would be an advantage.
Excellent command of Spanish with a working knowledge of English.
Working knowledge of French would be an advantage.
How to Apply
Applicants must submit applications through online process.
For more information, visit ILO.