Deadline: 10 January 2021
United Nations International Children's Emergency Fund (UNICEF) is currently seeking applications from eligible applicants for the post of Partnerships Specialist (Business for Results) in Lima, Peru.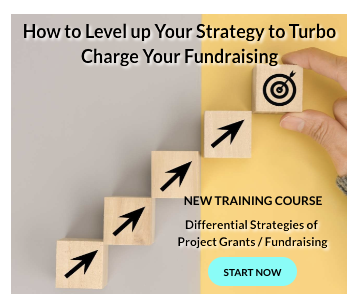 UNICEF works for a world in which every child has a fair chance in life.
Key Jobs Responsibilities
The Partnerships Specialist (Business for Results) will perform the following functions:
Business and Community Resilience

Expertise, logistics and networks – to co-create and implement interventions to build the resilience of local communities (including local markets), strengthen local communities' adaptive capacities in the face of climate change, protect communities from shocks and stresses (environmental, social and environmental or climate-related), enhance efficiency of emergency response and strengthen the capacity of communities to build back better and more sustainably to reduce local communities' vulnerability to upcoming as well as slow-onset disasters.
Engage the private sector on risk reduction and preparedness, emergency response and recovery, and long-term resilience building (within the business operation, for local communities, including women and children).
Build awareness among businesses of their responsibility to strengthen the resilience of their employees and their employees families and to address the adverse impacts of their operations (if any) on local communities.
Build understanding and capacities of the private sector to adopt an approach to community resilience focusing on children in collaboration with national authorities and other key stakeholders.
Leverage the private sector's comparative advantage and resources to increase community resilience, to protect women's and children's rights.

Core Business & Assets

Engage business in using its core expertise to support community resilience-building including emergency response across in collaboration with/support of national authorities through the provision of sectoral expertise (e.g. construction sector), provision of services (e.g. logistics, ICT, media, banking, insurance), and provision of supplies and technical solutions.
Engage business to use their core business expertise to achieve programmatic goals, including humanitarian action, e.g. logistics, ICT, media, and banking.
ICT expertise could include engaging with businesses working on digital solutions to reduce the digital divide and increase connectivity and children's access to services (e.g. education) or on-line protection, participation and engagement.
Engage business in the provision of supplies, including health, nutrition, education, WASH and others.
Support programme areas in applying and introducing innovative approaches harnessing business innovations, design and technology where relevant.
Support programme areas in identifying business partners with shared value and interest in co-creation.
Eligibility Criteria
Applicants must have:
University Degree in one of the following fields is required business administration, marketing, communications, management, international relations, or another relevant technical field.
Academic background on discrimination on grounds of race, ethnicity, indigenous populations, caste, sexual orientation or disability is considered as an asset.
5 year's of professional experience in private sector in corporate affairs is required.
Experience working with UN system or civil society on promoting Sustainable Development Goals is considered an asset.
Experience working in Peru is an asset.
Experience working with minority groups, migrants, refugees, or with indigenous communities is an asset.
Experience working on issues related to anti-racism and discrimination on grounds of race, ethnicity, indigenous populations, sexual orientation or disability is an asset.
UNICEF embraces diversity and inclusion within its workforce, and encourages qualified candidates from all races, ethnic backgrounds, including indigenous people, as well as persons living with disabilities, and LGTBIQ to apply to become a part of our organisation.
Fluency in English and Spanish are required.
Knowledge of a local language of the duty station (as quechua, aimara, and amazonic) is considered as an asset.
Nationality of Peru.
How to Apply
Applicants must submit their applications through online process.
For more information, visit UNICEF.