Deadline: 1 July 2016
Asian Development Bank (ADB) is currently seeking applications from the eligible applicants for the post of Investment Specialist in Manila, Philippines.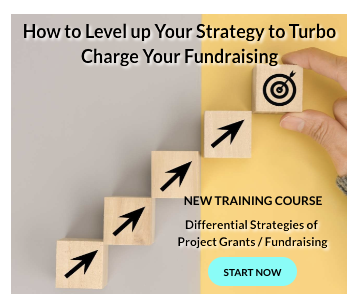 The Investment Specialist will support the origination, development, due diligence, approval and implementation of private sector infrastructure financing projects to contribute to ADB's overall mission of reducing poverty in Asia and the Pacific.
The ADB aims for an Asia and Pacific free from poverty.
Key Jobs Responsibilities
The Investment Specialist will perform the following functions-
Support in the origination of a pipeline of private sector infrastructure finance projects and screen investment opportunities in developing member countries (DMCs) through client outreach, marketing and deal screening.
Undertake and manage the necessary due diligence, financial modeling, risk analysis and mitigation in the structuring of loans, equity investments, guarantees, B-loans or other forms of ADB assistance.
Support or lead the internal approvals process including interface with credit, safeguards, integrity, legal and other teams as well as management and the Board.
Facilitate or lead active relationships with commercial lenders and other financial partners in the region and beyond as well as with developers, investors and governments.
Assess and structure transactions to maximize the potential for commercial co-financing and catalyzing of additional sources of capital.
Provide input and comments on project, policy and other papers related to private sector operations and development across a range of key themes and sectors.
Maintain and share knowledge (inside and outside ADB) on lessons learned from private sector operations and emerging best practices in areas of expertise.
Participate in and contribute to activities for advocacy, dissemination and knowledge building relating to ADB's integrity, governance and safeguard policies.
Participate in country teams for planning and programming purposes, particularly with respect to private sector development and operations and sector priorities.
Provide leadership and support to reporting staff.
Supervise the performance of reporting staff, providing clear direction and regular monitoring and feedback on performance.
Eligibility Criteria
Applicants must have-
University degree in Business Administration, Finance or related fields, preferably at post-graduate level or its equivalent.
6 years of relevant professional experience in the financing of private sector infrastructure (particularly project financing or PPPs but including corporate financing in core fields of ADB focus), including hands-on experience in originating loans, guarantees and/or equity transactions, managing due diligence, financial modeling, mitigating credit and other risks, negotiating term sheets and finance documentation and related project (and corporate) finance activities.
Specific and relevant experience in emerging market financing and investments, preferably in Asia and the Pacific.
International experience working in several developing countries, preferably in Asia and the Pacific.
Excellent oral and written communication skills in English and the ability to communicate effectively to management.
How to Apply
Applicants must submit their applications through online process.
For more information, please visit ADB.