Deadline: 21 June 2016
Asian Development Bank (ADB) is currently seeking applications from the eligible applicants for the post of Procurement Analyst in Manila, Philippines.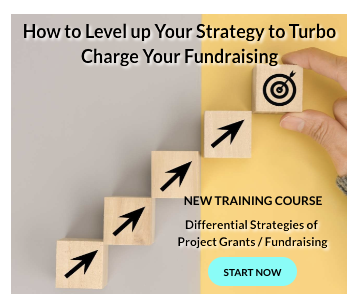 The Procurement Analyst will assist the consolidation of data on past and on-going project-related e-Procurement activities, analysis, report preparation, and information dissemination.
The ADB aims for an Asia and Pacific free from poverty.
Key Jobs Responsibilities
The Procurement Analyst will perform the following functions-
Systematically consolidate data on existing ADB project-related e-Procurement engagements, including case studies, assessments, usage experience, lessons learned, e-Procurement surveys, training events, Multilateral Development Banks e-Procurement reports and other e-Procurement related information.
Develop, implement, and maintain a data information system for collecting, classifying, and storing all e-Procurement data within the PSU/ Operations Services and Financial Management Department (OSFMD) that is consistent with the overall ADB data management system.
Assist in preparing presentation materials for OSFMD/working group meetings, workshops, and conferences on e-Procurement particularly those relating to the e-Procurement implementation status or monitoring analysis and reports.
Support monitoring of project-related e-Procurement specific work plan initiative milestones, including but not limited to country action plans for implementation.
Provide regular country specific and implementation program analysis.
Conceptualize, design and update content and layout of e-Procurement related sub-sections of Supporting Public Procurement Reforms in DMCs in Opspedia.
Assist in consolidating changes to the road maps and work plan and submit to the OSFMD working group for reporting.
Provide research and analysis relevant to e-Procurement and procurement reform in developing member countries, Multilateral Development Banks, and other e-Procurement events.
Provide back-up support to the staff responsible for the area of assignment.
Eligibility Criteria
Applicants must have-
Bachelor's degree in Information Technology, Computer Science other degrees might be considered if IT-related experience is demonstrated/established.
Minimum 5 years of project-related monitoring experience and report writing, preferably in procurement/e-Procurement.
Working experience in project management and procurement preferably gained working with private sector, government institutions and multilateral development financed projects.
Demonstrated knowledge and experience in collecting, managing, analyzing and interpreting procurement related quantitative and qualitative information generated by IT systems, accessing data bases, presenting data, and writing reports.
ICT skills (MS Word, Excel, MS Project, PowerPoint).
Effective oral and written communication skills in English.
How to Apply
Applicants must submit their applications through online process.
For more information, please visit ADB.