Deadline: 17 June 2016
Asian Development Bank (ADB) is currently seeking applications from the eligible applicants for the post of Senior Evaluation Specialist in Manila, Philippines.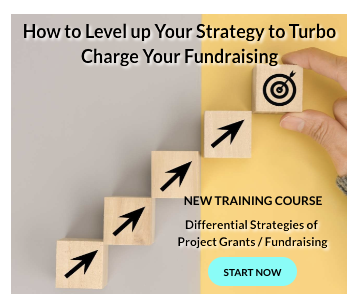 The Senior Evaluation Specialist will lead and carry out evaluations in sovereign operations related to infrastructure, particularly for energy sector and climate change.
The ADB aims for an Asia and Pacific free from poverty.
Key Jobs Responsibilities
The Senior Evaluation Specialist will perform the following functions-
Lead in the conduct of infrastructure, particularly for energy sector and climate change evaluations or contribute assessments in these areas to major studies or country assistance program evaluations.
Conduct thematic and corporate evaluations on special topics such as policies and practices in ADB.
Participate in the validation process of ADB's projects self-assessments.
Review and provide advice on proposed operational policies, country strategies and operational programs of ADB in light of evaluation findings and development contexts.
Develop and/or contribute to strategies and programs to strengthen the self evaluation capacity of ADB departments, in particular in the area of impact evaluations.
Contribute to the development, processing and administration of Technical Assistance for evaluation capacity building in ADB's developing member countries (DMCs), working jointly with other ADB colleagues, developing member country (DMC) government officials and other stakeholders.
Foster knowledge sharing and disseminate evaluation findings and lessons to increase awareness and use of evaluation knowledge in ADB and DMCs.
Participate in internal peer reviews, and demonstrate intellectual contribution in these reviews.
Contribute from an evaluation perspective to ADB wide initiatives.
Supervise the performance of reporting staff, providing clear direction and regular monitoring and feedback on performance.
Ensure the ongoing learning and development of reporting staff.
Eligibility Criteria
Applicants must have-
Master's Degree or equivalent in Development Economics, Public Policy, Public Administration, Finance, Engineering, Business Administration, Social Sciences, or related fields.
University degree in these fields combined with specialized experience in similar organizations may be considered in lieu of a Master's degree.
10 years of research and/or evaluation experience in the application of quantitative and qualitative evaluation methods to assess the effectiveness of development interventions.
5 years of experience in designing, implementing, monitoring or evaluating projects for energy sector.
Working knowledge of standard Statistical Packages.
International experience working in developing countries and international development.
Proficiency in English.
How to Apply
Applicants must submit their applications through online process.
For more information, please visit ADB.