Deadline: 10 June 2016
Asian Development Bank (ADB) is currently seeking applications from the eligible applicants for the post of Senior Transport Specialist in Manila, Philippines.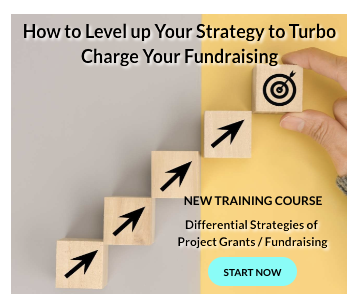 The Senior Transport Specialist will lead the formulation and articulation of transport sector policy and strategies, engaging Central and West Asian Developing Member Country (DMC) governments in policy dialogue related to transport sector reforms, and conducting ADB's activities to support sector policy and reforms.
The ADB aims for an Asia and Pacific free from poverty.
Key Jobs Responsibilities
The Senior Transport Specialist will perform the following functions-
Lead the development of policy and strategies for the transport sector in DMCs in consultation with relevant government agencies, other stakeholders, and Resident Missions (RMs).
Lead policy dialogue with DMCs to advance policy and institutional reforms in the transport sector, especially in the areas of transport network development, asset management/maintenance, and road safety.
Lead country programming activities and ensure that operational strategies and programs are adequately reflected in the resultant country programming documents.
Conduct sector analyses in the context of sustainable economic development and poverty reduction.
Lead the development and processing of loan and TA projects which require policy, institutional and operational reforms and use of innovative approaches in advancing these reforms.
Liaise with and coordinate with development partners on development of TA and investment projects.
Ensure key technical, economic, financial, environmental, social, and other cross-cutting issues are incorporated in the project designs.
Develop and maintain a knowledge base in the transport sector, keeping abreast of the latest developments and issues.
Take the role of mission leader and supervise the work of mission members.
Facilitate and supervise the work of mission members while formulating and processing loan and TA proposals.
Supervise the performance of reporting staff, providing clear direction and regular monitoring and feedback on performance.
Eligibility Criteria
Applicants must have-
Master's Degree, or equivalent, in transport/civil engineering, transport economics and/or business or other related fields.
University degree in transport/civil engineering, transport economics and/or business or other related fields combined with specialized experience in similar organization/s, may be considered in lieu of a Master's degree.
10 years of relevant professional experience including at least 3 years experience in ADB operations and hands-on experience in project processing and administration.
Experience in the procurement and administration of large works and/or goods contracts and accreditation in PASS for procurement and consulting services.
International experience working in development in several countries.
Excellent oral and written communication skills in English.
How to Apply
Applicants must submit their applications through online process.
For more information, please visit ADB.