Deadline: 20 June 2016
Asian Development Bank (ADB) is currently seeking applications from the eligible applicants for the post of Social Development Specialist in Manila, Philippines.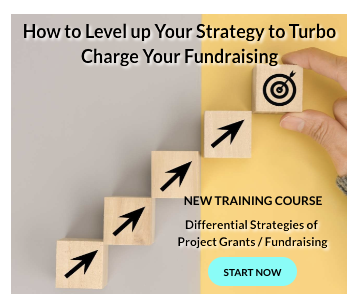 The Social Development Specialist will accelerate, monitor, and report on the implementation of ADB's Policy on Gender and Development (GAD) and the Gender Equality and Women's Empowerment Operational Plan 2013-2020 (Gender OP).
The ADB aims for an Asia and Pacific free from poverty.
Key Jobs Responsibilities
The Social Development Specialist will perform the following functions-
Contribute to the overarching objective of ADB's policy on GAD and the Gender OP.
Contribute to ensuring gender mainstreaming in other sector and thematic policies, strategies, and operational plans of ADB.
Assist the preparation of selective country gender assessments as part of the CPS process.
Build institutional partnerships on GAD and maintain knowledge networks with other agencies and organizations, including bilateral and multilateral development agencies, DMC governments, women's NGOs.
Coordinate with other international agencies and selected center of excellence in the preparation of joint reports, workshops, advocacy activities, etc.
Coordinate partnerships with technical agencies and other external organizations addressing GAD.
Serve as the Bank-wide gender focal point for key climate change funds availed for ADB.
Prepare knowledge products and services on gender issues of importance, such as studies on current and emerging issues, operational tools (sector checklists and toolkits), and good practice project case studies.
Disseminate ADB gender knowledge by organizing knowledge and learning events, use of media and website, social media, and represent ADB in external events.
Supervise the performance of reporting staff, providing clear direction and regular monitoring and feedback on performance.
Contribute in the administration and implementation of the GDCF, including the provision of advice to regional departments on proposal preparation.
Provide input to other social development and social inclusion areas, and capitalizing on synergies with other teams working on social sectors and social inclusion themes.
Eligibility Criteria
Applicants must have-
Master's Degree or equivalent in Gender Studies, Sociology/Anthropology/Social Development, International Development/Affairs, Public Policy, Economics, Human Rights or other social science preferably involving gender studies.
University degree in Gender Studies, Sociology/Anthropology/Social Development, International Development/Affairs, Public Policy, Economics, Human Rights or other social science combined with specialized experience in similar organization/s may be considered in lieu of a Master's degree.
8 years of relevant experience in developing countries with good knowledge of the Asia and Pacific Region at senior levels (e.g. leading projects).
Experience working in the operations departments of multilateral or bilateral development institutions is desirable.
International experience working in several countries, including Asia and the Pacific.
How to Apply
Applicants must submit their applications through online process.
For more information, please visit ADB.