Deadline: 10 June 2016
Asian Development Bank (ADB) is currently seeking applications from the eligible applicants for the post of Transaction Support Specialist in Manila, Philippines.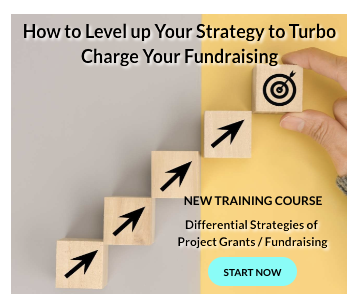 The Transaction Support Specialist will help assist PSOD undertake necessary integrity due diligence activities for projects being processed and administered by PSOD.
The ADB aims for an Asia and Pacific free from poverty.
Key Jobs Responsibilities
The Transaction Support Specialist will perform the following functions-
Undertake and assist PSOD project teams to undertake necessary IDD actions to ensure that IDD guidelines for no sovereign operations are adhered to.
Identify what information must be disclosed in Investment Committee and Board documents, and draft disclosure language.
Assess the extent to which Intermediate Jurisdictions are present in project structures, and seek to confirm the legitimacy of the use of Intermediate Jurisdictions.
Help PSOD assess its exposure to money laundering and financing of terrorism, use of offshore companies, and tax avoidance.
Support the recruitment and supervision of external consultants who support IDD-related work.
Develop training and capacity building activities for PSOD staff in matters relating to IDD, anti-money laundering and terrorist financing.
Assist with the drafting of reports to management about the status of IDD implementation, project specific issues, and trends in the industry and amongst peers.
Provide IDD-related support and be accountable for IDD-related issues, as a PSOD team member.
Liaise with management and the Office of Anticorruption and Integrity (OAI) on integrity matters.
Support and assist with the development, processing and administration of PSOD TA projects.
Support and implement all policy- and process-related activities on IDD and TA-related matters for PSOD.
Draft, review and provide comments, as needed, on TAs, policies and other papers related to related operational issues in various themes and sectors.
Provide leadership and support to reporting staff.
Supervise the performance of reporting staff, providing clear direction and regular monitoring and feedback on performance.
Eligibility Criteria
Applicants must have-
Master's Degree, or equivalent, in business or public administration, law, or related fields, preferably at post-graduate level or its equivalent.
University degree in business or public administration, law, or related fields combined with specialized experience in similar organizations or commercial financial institutions may be considered in lieu of a Master's degree.
8 years of relevant professional experience in the area operational integrity, with a preference for demonstrated experience in the areas of integrity due diligence.
International experience working in development in several countries.
Certification by the Association of Certified Anti-Money Laundering Specialists is highly desired.
Knowledge of FATCA, FATAF and the Global Forum on Tax Transparency is strongly preferred.
Excellent oral and written communication skills in English.
How to Apply
Applicants must submit their applications through online process.
For more information, please visit ADB.