Deadline: 5 May 2016
Asian Development Bank (ADB) is currently seeking applications from the eligible applicants for the post of Procurement Analyst in Manila, Philippines.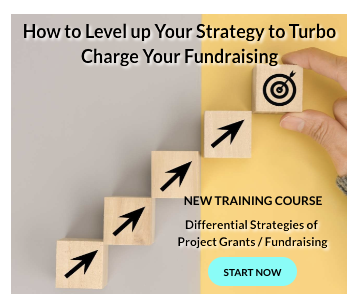 The Procurement Analyst will work as part of Procurement Support Unit (PSU), which is responsible for providing support for monitoring, consolidating data on project-related e-Procurement activities, analysis, report preparation, and information dissemination.
The ADB aims for an Asia and Pacific free from poverty.
Key Jobs Responsibilities
The Procurement Analyst will perform the following functions-
Systematically consolidate data on existing ADB project-related e-Procurement engagements, including case studies, assessments, usage experience, lessons learned, e-Procurement surveys, training events, Multilateral Development Banks e-Procurement reports and other e-Procurement related information.
Develop, implement, and maintain a data information system for collecting, classifying, and storing all e-Procurement data within the PSU/ Operations Services and Financial Management Department (OSFMD) that is consistent with the overall ADB data management system.
Assist in preparing presentation materials for OSFMD/working group meetings, workshops, and conferences on e-Procurement particularly those relating to the e-Procurement implementation status or monitoring analysis and reports.
Support in managing e-Procurement information within the working group and OSFMD, including the website, by uploading/downloading e-procurement information or publication, materials and other data that may be required by the internal ADB users and other stakeholders.
Support monitoring of project-related e-Procurement specific work plan initiative milestones, including but not limited to country action plans for implementation; provide regular country specific and implementation program analysis; prepare reports on status/progress in implementation, including issues, timing, budget, and actions; and provide early alert for anticipated delays or potential problems and risks.
Eligibility Criteria
Applicants must have-
Bachelor's degree in Information Technology, Computer Science; other degrees might be considered if IT-related experience is demonstrated/established.
Minimum of 5 years of project-related monitoring experience and report writing, preferably in procurement/e-Procurement.
Strong working experience in project management and procurement preferably gained working with private sector, government institutions and multilateral development financed projects.
Strong analytical skills in dealing with and understanding of issues, challenges and opportunities related to project management and procurement.
Demonstrated knowledge and experience in collecting, managing, analyzing and interpreting procurement related quantitative and qualitative information generated by IT systems, accessing data bases, presenting data, and writing reports.
Demonstrated ability to establish harmonious and effective working relationships with counterparts and colleagues.
Ability to work in a regional or multinational environment.
ICT skills (MS Word, Excel, MS Project, PowerPoint).
How to Apply
Applicants must submit their applications through online process.
For more information, please visit ADB.