Deadline: 11 December 2019
The United Nations Office for Project Services (UNOPS) is currently seeking applications from the eligible applicants for the post of Procurement Associate in Tbilisi, Georgia.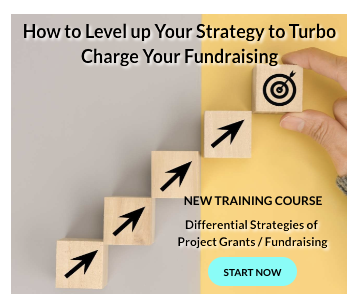 The Procurement Associate will ensure the provision of efficient and timely support services in procurement and contract administration to the different programmers in a relevant geographical area.
UNOPS mission is to serve people in need by expanding the ability of the United Nations, governments and other partners to manage projects, infrastructure, and procurement in a sustainable and efficient manner.
Key Job Responsibilities
The Procurement Associate will perform the following functions-
Transactional Procurement Support services

Completeness of documentation for preparation/processing of Purchase Orders, Contracts, LTAs or their Amendments.
Provision of requested research/data on market supply by conducting routine market research to determine sources of supplies, using United Nations Global Market Place, and other external sources.
Set-up/enhancement and maintenance of the local supplier database, ensuring regular update of data.

Procurement planning, requisitions and sourcing

Provision of proposals to requesting entity on modes for providing goods, works and services, including procurement deadlines for each stage.
Review of requisitions for completeness.
Preparation of proper and complete specification for equipment and materials, Job Profiles and Statement of Works for the preparation of RFP, RFQ and ITB, ensuring clearance/approval by respective units of the requests.

Bidding and tendering processes

Preparation of shortlists of suitable contractors/suppliers for purchases of value over designated amounts for approval of designated officer.
Preparation and issuance of EOI, RFQ, ITB, RFP or other tender documents as required, ensuring their conformity with UNOPS approved templates or seeking legal clearance in case of required adjustments.

Contract administration

Supports efficient contract administration, focusing on achievement of the following results:
Follow-up signing of contracts by vendors.
Obligation of funds in Enterprise system and obtaining of appropriate signatures for approval.
Dissemination of contract advertisement and awards.

Knowledge building and knowledge sharing

Organize, facilitate and/or deliver training and learning initiatives for personnel on procurement.
Provide sound contributions to knowledge networks and communities of practice by synthesizing of lessons learnt and dissemination of best practices in procurement.
Eligibility Criteria
Applicants must have:
Completion of secondary school is required.
First University Degree preferably in Procurement and/or Supply Chain Management, Law, Commerce, Business Administration, or related areas is desirable but not required.
Relevant certification in procurement and supply chain management (CIPS or similar) is a distinct advantage.
6 years of relevant experience in providing procurement support services in national and/or international, public or corporate organizations is required.
Experience in working with a range of stakeholders in developing countries is an asset.
Some experience in UN system organizations is desirable.
Proficiency in computers and office software packages and experience in handling of web-based management systems is an asset.
Experience in use of Enterprise systems including OneUNOPS is desirable
Fluency in English and Georgian is required.
Nationality of Georgia.
How to Apply
Applicants must submit their applications through online process.
For more information, please visit UNOPS.