Deadline: 20 May 2016
World Health Organization (WHO) is currently seeking applications from the eligible applicants for the post of Procurement Officer in Geneva, Switzerland. The duration of this post is 2 years.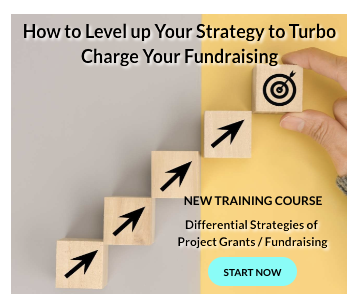 The Procurement Officer will provide specialist procurement knowledge and competencies in implementing the Contracting and Procurement Services (CPS) which is responsible for purchasing and evaluating suppliers providing a vast range of commodities and services to WHO technical programmes and projects in Geneva.
The primary role of WHO is to direct and coordinate international health within the United Nations' system.
Key Jobs Responsibilities
The Procurement Officer will perform the following functions-
Provide guidance to internal clients on procurement procedural matters and on developing adequate Terms of Reference and Requests for Proposal.
Service procurement, enhance control to ensure compliance with procurement rules and regulations and coordinate internal reviews on processes and procedures in line with the procurement strategy.
Contribute to the delivery of procurement training for WHO Headquarter clients, the audience of the training being staff of all levels.
Prepare and deploy WHO E-Tendering tool at Headquarters.
Conduct financial evaluation of high value Request for Proposal.
Publish tenders on UNGM and participate to the development of the platform.
Participate with or in place of the supervisor in meeting with suppliers or technical units.
Liaise with Technical units and assist in facilitating the interface between technical units and CPS/Kuala Lumpur.
Contribute to the development of procurement policies, procedures and standards and their application throughout WHO.
Assist and contribute to the operation and further development of the WHO Procurement Officers' network in collaboration with the Global Service Centre.
Any other duties as required.
Eligibility Criteria
Applicants must have-
A first university degree in public procurement, business administration, finance, law, or other fields closely related to the position.
Procurement Certification (ex CIPS) University degree in law, other related public health fields.
At least 5 years of experience in procurement of which at least 3 years in procurement in WHO and/ or another international organization.
Experience in delivering training.
A sound knowledge of best practices of procurement and guidelines provided by leading procurement entities.
Proven problem solving and statistical analyses capacity.
Ability to manage and prioritize among projects.
Experience in the development and implementation of procurement policies, procedures or guidelines.
Experience in procurement of goods or services in line with WHO Requirements.
Experience in applying IPSAS rules.
Expert knowledge of English and intermediate knowledge of French is required.
How to Apply
Applicants must submit their applications through online process.
For more information, please visit WHO.