Deadline: 14 May 2016
World Intellectual Property Organization (WIPO) is currently seeking applications from the eligible applicants for the post of Senior Procurement Officer in Geneva, Switzerland.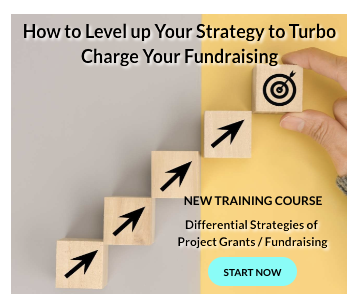 The Senior Procurement Officer will support WIPO's programs in the process of contracting with external providers, and reviews, assesses and certifies transactions for goods and services to ensure compliance with applicable rules and regulations.
WIPO's mission is to lead the development of a balanced and effective international intellectual property (IP) system that enables innovation and creativity for the benefit of all.
Key Jobs Responsibilities
The Senior Procurement Officer will perform the following functions-
Supervise staff including planning and allocation of work assignments; monitor and provide regular feedback on performance and carry out performance evaluations; propose training for staff members to enhance technical skill and competencies.
Provide strategic and technical guidance and advice to internal clients and stakeholders during all phases of the procurement cycle including vendor performance management.
Analyze requests for and implement procurement activities including conducting of market surveys, tendering, selection processes, negotiation, preparation and issuance of contracts in compliance with WIPO rules and procedures.
Establish negotiation approaches and conduct or coordinate negotiations with concerned parties, including dispute negotiations arising from contractual instruments.
Regularly review procurement policies, procedures and strategies and make recommendations for improvement to enhance efficient and effective implementation of procurement and institutional goals.
Propose and implement innovative procurement techniques in line with market best practice and lessons learnt; contribute to and lead implementation of projects related to new processes and tools.
Act as Authorized Officer of contractual instruments up to the delegated amount in compliance with WIPO rules.
Perform other related tasks as required.
Eligibility Criteria
Applicants must have-
Advanced university degree in procurement, business administration, economics, law or related field.
A first-level university degree in procurement plus two years of relevant experience in addition to the experience requested below may be acceptable in lieu of an advanced university degree.
At least nine years' relevant experience including seven years as Procurement Officer or Procurement Manager or in a role performing tasks and responsibilities similar to those described in 'duties and responsibilities' above.
At least two years' experience in managing staff.
Experience in managing complex procurement activities with specific reference to contractual services.
Experience in conducting market surveys and analyzing market trends.
Experience in managing procurement staff.
Excellent knowledge of written and spoken English and, preferably, good knowledge of French.
Knowledge of other UN languages.
How to Apply
Applicants must submit their applications through online process.
For more information, please visit WIPO.