Deadline: 20 May 2016
United Nations Educational, Scientific and Cultural Organization (UNESCO) is currently seeking applications from the eligible applicants for the post of Associate Programme Specialist in Paris, France.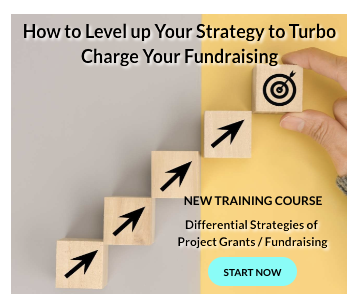 The Associate Programme Specialist will contribute to the monitoring, reporting and evaluation of the implementation of Major Programme IV (Culture) and its contribution to inter sectoral, transversal and UN-wide reports and exercises.
UNESCO strives to build networks among nations that enable this kind of solidarity, by: mobilizing for education: so that every child, boy or girl, has access to quality education as a fundamental human right and as a prerequisite for human development.
Key Jobs Responsibilities
The Associate Programme Specialist will perform the following functions-
Contribute to the programme planning, monitoring and reporting, through the processing and synthesis of Sector-wide inputs to the System of Information on Strategies, Tasks and Evaluation of Results (SISTER) and statutory reports on programme execution and the preparation of analytical materials on programme issues and transversal matters, including Priority Africa and Priority Gender Equality, Small Island Developing States (SIDS) and Youth.
Coordinate Culture Sector inputs to inter sectoral programmes and initiatives such as the Participation Programme, Anniversaries and Fellowships exercises.
Assist in the timely preparation and finalization of working documents and briefing materials for monitoring the implementation of ensuing Decisions and Resolutions of UNESCO's Governing Bodies relevant to the Culture Sector; contribute to the preparation of speeches, replies and reports of the Director-General and Assistant Director-General to the plenary sessions and various commissions, including the preparation of inputs to intercessional meetings of the Executive Board.
Provide backstopping and support to UNESCO Field Offices in monitoring and managing the Culture Sector's inputs to United Nations exercises and reports and prepare information and analytical materials on these subject areas; Assist in the monitoring and reporting on the Culture Sector's extra budgetary activities, in line with approved priorities and in close cooperation with central services.
Eligibility Criteria
Applicants must have-
Advanced University degree (Master's or equivalent degree) in the field of culture, cultural management, social and human sciences or a related field.
A first-level university degree in combination with two additional years of qualifying experience may be accepted in lieu of the advanced university degree.
At least 2 years of relevant professional experience in the field of Culture, with at least one year acquired at the international level.
Relevant experience in implementing and managing programmes and/or projects in the field of culture.
Good knowledge of UNESCO's Culture Programme.
Excellent coordination; organizational skills, planning and time-management skills.
Good analytical and problem-solving skills.
Excellent knowledge of English or French and good knowledge of the other language (English or French).
How to Apply
Applicants must submit their applications through online process.
For more information, please visit UNESCO.