Deadline: 21 June 2019
Asian Development Bank (ADB) is currently seeking applications from eligible applicants for the post of Associate Project Analyst in New Delhi, India. The duration of this post is 3 years.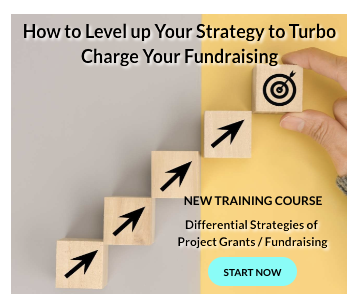 The Associate Project Analyst will provide administrative and analytical support to the functions of portfolio management and project administration in selected subsectors including various levels of roads, railways, ports, and urban transport.
The ADB aims for an Asia and Pacific free from poverty.
Key Jobs Responsibilities
The Associate Project Analyst will perform the following functions-
Contribute to the preparation and updating of project administration manual (PAM) by gathering and consolidating data in the appendices, and preparing draft on various sections, including project description/scope, project cost, loan allocation, procurement, loan covenants, etc.
Prepare and update individual Project Performance Reports every month for loans outlining all the required details for example, project description/scope, status of implementation, developments, major problems, actions taken/proposed, and participating in the Departmental PPR meetings when needed.
Compile data and statistics on contract awards and disbursements for the assigned projects for the generation of various reports required by the Department and Management.
Monitor and analyze the actual awards and disbursements against targets to identify shortfalls and their underlying causes and follows up these matters with the Executing Agencies.
Participate in various missions as required such as inception, review, mid-term mission and project completion report missions by providing independent support in collecting data on contract awards and disbursements, reconciliation of project accounts, compliance with loan covenants, familiarizing Executing Agencies with ADB's loan procedures, and assisting them where necessary in the preparation of various reports and applications.
Maintain records needed to monitor compliance with project and technical assistance (TA) covenants. Inputs data on the status of such compliance into the data base at INRM, in consultation with the National Project Implementation Officer.
Monitor physical progress in projects/TA implementation, for example, by following up on outstanding obligations of executing agencies (EAs) to expedite procurement/contract awards
Familiarize EAs with ADB guidelines and procedures and ensuring their compliance with project covenants. Follows up on outstanding obligations of executing agencies such as the submission of financial statements, monthly and/or quarterly progress reports
Assist in updating procurement (including consultant recruitment) plans, reviewing procurement (including contract) documents, and drafting responses on procurement matters and internal procurement processing documents. Assists in preparing and updating Procurement Contract Summary Sheets (PCSS) and Loan Financial Information System (LFIS).
Review withdrawal applications for compliance with project agreement
Perform other tasks as assigned and reflected in the incumbent's workplan.
Eligibility Criteria
Applicants must have:
Bachelor's degree in civil engineering, architecture, or equivalent.
Suitability to undertake the responsibilities mentioned above at the required level.
At least 5 years of relevant experience; experience in international agencies will be preferred.
Experience and knowledge of various stages of the project cycle, including procurement, contract administration, and progress management.
Understanding and knowledge of the International Federation of Consulting Engineers (FIDIC) conditions of contract will be an advantage, along with associate knowledge and experience in financial control.
Proficiency in the use of technology packages (common word-processing, spreadsheets and graphics, PowerPoint and web-browsing and search engines.
Proven ability to work independently on assigned transactions, areas of analysis and research, which have well-defined scope and steps.
Ability to conduct cost-benefit analysis to support decision-making.
Effective report-writing and communication skills in English and the national language (as required).
Ability to liaise and work effectively with government officials within own work location and with colleagues throughout ADB.
Ability to work collaboratively with teams as a constructive team member.
Nationality of India.
How to Apply
Applicants must submit their applications through online process.
For more information, please visit ADB.