Deadline: 30 April 2016
CARE is currently seeking applications from the eligible applicants for the post of Chief of Party in Mogadishu, Somalia.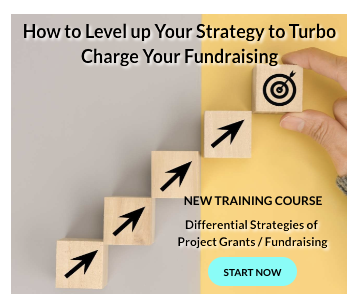 The Chief of Party will be accountable for the overall vision and leadership of the project and will accountable for delivering results.
CARE's mission is to serve individuals and families in the poorest communities in the world.
Key Jobs Responsibilities
The Chief of Party will perform the following functions-
Oversee the completion of all technical requirements, including project results and deliverables, in accordance with the project work plan.
Build and maintain productive working relationships with USAID, project partners, and key stakeholders. Serve as the primary liaison among all project stakeholders.
Manage the project's operational, financial, and administrative priorities; direct the planning and budgeting processes. Create or adapt management systems in line with CARE's standard operating procedures, ensuring consistency with project needs.
Build partnerships among international -, national- and community-level stakeholders.
Design and oversee an annual project cycle in accordance with USAID's annual planning cycles.
With staff and partners, translate project goals and objectives into implementable strategies and plans. Oversee the preparation of quarterly and annual project activity reports, M&E reports, and other deliverables, as specified in the agreement. Report against the project's targets.
Represent the project at high-level meetings, conferences, and other fora.
Guide team members to fulfill the project's strategic goals and objectives.
Supervise and mentor senior staff, delegating responsibilities as appropriate. Clearly communicate expectations for staff performance.
Eligibility Criteria
Applicants must have-
Master's degree in a relevant field.
Minimum of 10 years of progressively responsible experience in international development project management (USAID program management required); previous Chief of Party, Deputy Chief of Party, or senior management experience on primary and secondary education (including improved reading skills, access to education, and equity) and/or youth workforce development.
Experience with one or more of the following: primary and/or secondary education programming in conflict priority countries or other conflict countries, youth workforce development, resilience activities for youth; experience working with community groups/organizations; or advocacy.
Experience managing USAID contracts.
Proven exceptional leadership in the design, management, implementation, monitoring and evaluation of similar-sized international donor-supported programs, with skills in strategic planning and thinking, management, supervision and budgeting, and experience managing complex activities involving coordination with multiple program partner institutions.
Demonstrated skills building and maintaining relationships with host governments, donors, other donor-funded projects and stakeholders, local organizations, and partners.
Strong oral and written communication skills; excellent demonstrated interpersonal and negotiation skills.
Experience recruiting, developing, and managing staff and teams.
Track record of strong commitment to sharing knowledge, documenting experiences, supporting creative initiatives, and sharing credit.
Experience managing required programmatic and financial reporting requirements. Experience with M&E is a plus.
Previous experience in Somalia is an advantage but not a requirement.
Fluency in English is required; knowledge of local languages is a plus.
Ability to travel within Somalia as required and as the security situation allows.
How to Apply
Applicants must submit their applications through online process.
For more information, please visit CARE.