Deadline: Ongoing
Creative Associates International is currently seeking applications from the eligible applicants for the post of Chief of Party in Tunis, Tunisia.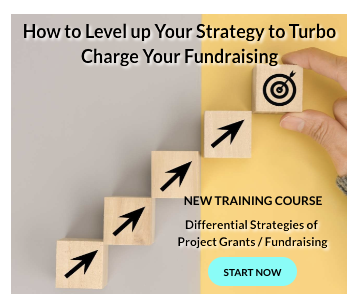 The Chief of Party will be responsible for the technical leadership and in-country management of the project.
Creative's mission is to support people around the world to realize the positive change they seek.
Key Jobs Responsibilities
The Chief of Party will perform the following functions-
Serve as principal liaison with U.S. Government representatives, Tunisian government counterparts, and community stakeholders.
Provide technical direction and leadership and oversight of all administrative matters.
Develop and implement work plans for project activities.
Oversee implementation of project monitoring and evaluation activities to ensure that project results are met.
Supervise development and submission of project deliverable and provide timely and accurate reporting and briefings to U.S. Government/stakeholders on all program areas.
Ensure compliance with all terms of the project contract and all relevant U.S. Government rules and regulations.
Oversee implementation of Creative's security protocols and provide leadership in handling security-related issues.
Manage the program team in a manner that is open and respectful and encourages professional development, and solicits constructive staff input.
Eligibility Criteria
Applicants must have-
Bachelor's degree from an accredited university in a relevant field.
At least 8 years of relevant experience working for the U.S. Government, an international donor agency, or one of its implementing partners with at least 3 years of experience in a supervisory capacity.
At least 5 years of experience as a Chief of Party / Team Leader or similar senior leadership role.
At least 5 years of demonstrated experience designing, implementing, and monitoring electoral administration, voter education, and civic engagement activities, especially as they relate to youth, women, and other marginalized populations.
At least 3 years of grants management experience working with communities, civil society organizations, and/or the private sector to implement against project objectives.
Demonstrated capability to tailor international best practices in electoral reform and civic education to the unique political, social, and cultural contexts of a country/region/community.
Excellent communication and interpersonal skills.
Fluency in English and French.
How to Apply
Applicants must submit their applications through online process.
For more information, please visit Creative.