Deadline: 4 December 2019
United Nations Development Programme (UNDP) is currently seeking applications from the eligible applicants for the post of Chief Technical Advisor – Operations Specialist in Funafuti, Tuvalu. The duration of this post is 1 year.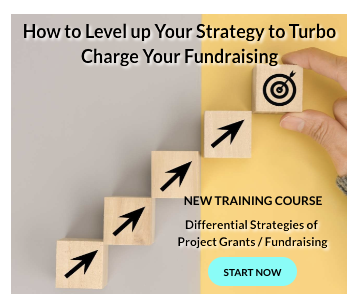 The Chief Technical Advisor – Operations Specialist will be responsible for the implementation and project management of the Tuvalu Coastal Adaptation Project (TCAP).
UNDP works in nearly 170 countries and territories, helping to achieve the eradication of poverty, and the reduction of inequalities and exclusion.
Key Job Responsibilities
The Chief Technical Advisor – Operations Specialist will perform the following functions-
Technical oversight and Expertise:

Collaborate with the National Project Manager (NPM) in executing all project activities and ensure timely and effective implementation of the work program.
Assist to identify needs for external technical support for effective implementation.
Liaise with Government, UNDP and other development partners on progress and facilitate implementation of project activities.
Provide management, coordination and supervision, backstopping and oversight of all aspects of project activities.

Policy advice and capacity building:

Identify strategic opportunities for the project to achieve greater development impact through partnerships building and adaptive management.
Strengthen capacities of the PMU and the Government of Tuvalu to plan, budget and deliver coastal protection related public services.
Build technical and managerial capacities within the PMU.

Effective Project Management in coordination with the NPM:

Focus on support to all aspects of project implementation and management, collaboratively with the NPM.
Provide strategic input to technical, financial and managerial aspects of the project to ensure that activities are in accordance with the Project Approved Funding Proposal.
Monitoring and Evaluation of project activities, and identify and implement solutions to bring the project back on track, as needed.
Planning and providing strategic inputs into all aspects of project activities.

Knowledge management:

Identify, analyze and communicate lessons learned that may be useful in design and implementation of similar projects.
The duty of identifying and analyzing lessons learned is an on-going one, and the duty to communicate those lessons is on an as-needed basis.
Share knowledge on the Project and its achievements.
Promote identification and synthesis of best practices and lessons learned from Project implementation, for organizational sharing and learning.
Promote a knowledge sharing and learning culture.
Eligibility Criteria
Applicants must have:
Master's Degree in International Development / Project Management / Environmental Management or related field.
At least 7 year's of progressively relevant experience in managing and implementing large-scale development orientated projects at the regional or international level.
Experience leading multi-dimensional teams and complex work programs.
Experience delivering large scale projects in small developing island environments.
Ability to lead, conduct, facilitate and document discussions with stakeholders.
Experience in infrastructure project delivery in remote challenging locations.
Experience working in institutional development, project development and management, budgeting.
Project management experience in coastal management related projects would be an advantage.
Experience in the Pacific region and more so experience working in atolls is desirable.
Proficiency in English – both written and oral Working knowledge of other UN language desirable.
How to Apply
Applicants must submit their applications through online process.
For more information, please visit UNDP.