Deadline: Ongoing
Management Sciences for Health (MSH) is currently seeking applications from the eligible applicants for the post of Country Project Director in Juba, South Sudan.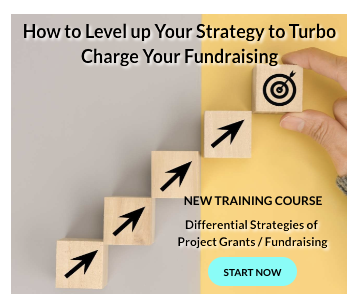 The Country Project Director will be responsible for coordinating and managing all activities for the Systems for Improved Access to Pharmaceuticals and Services (SIAPS) Program in South Sudan.
MSH's mission is to saving lives and improving health of the world's poorest and most vulnerable people by closing the gap between knowledge and action in public health.
Key Jobs Responsibilities
The Country Project Director will perform the following functions-
Develop and manage the Results Framework, Performance Monitoring Plan, Technical Strategy, Monitoring and Evaluation (M&E) plan, annual project work plans, technical assistance plan and budget for SIAPS technical assistance in the country, in collaboration with Arlington-based Portfolio Manager and Technical Advisors, as per USAID Mission requirements, obligations, MSH technical frameworks, approaches and standards, and Results Management Systems (RMS) guidelines.
Manage the implementation of SIAPS technical activities at the national, district, and facility levels ensuring that all activities are adequately and timely implemented and that they adequately address pharmaceutical and commodity management needs at the different levels of the system to meet the expectations of clients, partners and other stakeholders.
Facilitate the provision of technical assistance to program activities and review of technical reports developed by other team members and/or consultants ensuring the quality of delivered products and that reports/recommendations are appropriately disseminated among partners.
Monitor SIAPS training and on-site capacity building activities, ensuring the development of local institutional and personal capacities needed to maintain adequate pharmaceutical management systems to ensure country ownership and sustainability of interventions.
In collaboration with the Senior Manager and SIAPS Performance and M&E Specialist, ensure implementation of the SIAPS M&E plan.
Maintain close interaction with Senior Manager based in Arlington to ensure adequate support to the country program, completion of work and the achievement of targets in a timely fashion that is within budget. He or she ensures that plan adjustments are made and documented as necessary.
Eligibility Criteria
Applicants must have-
Advanced degree in a health-related field with specialized training and/or experience relating to pharmaceutical management required; physician, nurse, or pharmacist qualification preferred.
At least 8 years demonstrated relevant experience in pharmaceutical management and/or health care systems development and strengthening in developing country context required.
Interest in and experience managing and supervising technical staff.
Experience with public health programs supported by bilateral agencies such as USAID and international agencies such as WHO and World Bank preferred.
Excellent writing and presentation skills in English essential.
How to Apply
Applicants must submit their applications through online process.
For more information, please visit MSH.