Deadline: 03 February 2023
Asian Development Bank (ADB) is currently seeking applications from eligible applicants for the post of Director General in Manila, Philippines. The duration of this post is 3 years.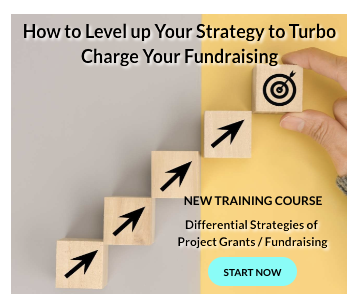 The ADB aims for an Asia and Pacific free from poverty.
Key Jobs Responsibilities
The Director General will perform the following functions-
Leadership and Strategic Management

Establishes and promotes PPFD's vision, goals, strategy and key result areas (KRAs) in support of ADB's objectives and in compliance with ADB policies.
Oversees the planning, implementation and supervision of PPFD's work programs as well as monitor the quality of outputs, achievement of long-term goals and annual objectives for the Department.
Provides leadership in professional and operational matters, keeps abreast of developments in the professional fields, and takes the lead in introducing new or innovative approaches to policy and operational issues.
Oversees the effective coordination and cooperation with other ADB departments/offices and internal stakeholders.
Provides senior management with full and regular updates on operational issues as well as timely and accurate projections of future operational activities.

Portfolio and Project Management

Oversees the preparation of key performance indicators for countries, sectors, and projects and the provision of information on the performance of ADB's portfolio to the Management and Board of Directors.
Provides leadership in the coordination of project administration work, and in identifying and resolving procedural and institutional problems being experienced with implementation of ADB projects.
Oversees high quality portfolio analytics to guide and improve Bank-wide project and portfolio management.
Oversees the review of project administration practices and procedures, preparation of guidelines, project administration instructions and other operational documents.
Oversees the monitoring of service delivery targets for ADB and developing member countries (DMCs) for key project preparation and administration activities.
Eligibility Criteria
Applicants must have:
Master's degree, or equivalent, in one or more development-related disciplines or related fields.
University degree in one or more development-related disciplines or related fields, combined with specialized experience in similar organization/s, may be considered in lieu of a Master's degree.
Suitability to undertake the responsibilities mentioned above at the required level
At least 15 years of relevant professional experience in programming, various sectors, project processing and administration
Superior management and leadership qualities
Proven ability to effectively liaise and communicate with Management, Board of Directors, staff, and external counterparts
Sound planning, managerial and administrative skills together with superior interpersonal and negotiating skills, and demonstrated performance in creating, motivating and leading diverse teams of highly qualified professionals
Thorough knowledge of multilateral development bank's operational policies and procedures including budgeting and human resources management
Excellent oral and written communication skills in English
International experience working in development in several countries
How to Apply
Applicants must submit their applications through online process.
For more information, visit ADB.