Deadline: 1 May 2016
Danish Refugee Council (DRC) is currently seeking applications from the eligible applicants for the post of Head of Programme in Bangui, Central Africa Republic. The duration of this post is 24 months.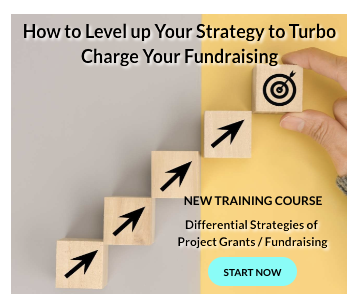 The Head of Programme will represent DRC on behalf of the Country Director upon agreement and will moreover function as Country Director during CD absences.
DRC fulfils its mandate by providing direct assistance to conflict-affected populations – refugees, internally displaced people (IDPs) and host communities in the conflict areas of the world.
Key Jobs Responsibilities
The Head of Programme will perform the following functions-
Participate as a member of the SMT in the development of the CAR mission, the Country policies and strategy and the annual planning and execution in accordance with DRC global policies and guidelines.
Occasional function as Country Director for DRC CAR during the absence of the CD.
Represent DRC, on the request of the CD, with authorities, UN agencies, humanitarian agencies and other partners during CD absences and upon request, including delegated duties agreed with the CD.
Other deputizing duties as agreed with the Country Director.
Manage, coordinate and coach the members of programme coordination team.
Responsible for managing and developing the staff under their supervision and ensuring that the DRC values and code of conduct are incorporated in the leadership and upheld.
Ensure that all staff members under their supervision have relevant work plans, job descriptions and that performance reviews take place.
Ensure that DRC management principles are disseminated and adequately applied.
Eligibility Criteria
Applicants must have-
Relevant university degree (Master or Post graduate), such as in international relations and/or development, political science or management.
Minimum 5 years of experience overseas in complex emergencies, preferably with refugees and/or IDPs.
Minimum 3 years of staff management and staff development experience.
Good understanding of displacement issues and related international standards/frameworks.
Strong experience in programme development and documented skills in formulation of programme/ project proposal as well as budgets and reports.
Experience of strategic programming and planning, implementation, monitoring and learning.
Experience in negotiating and advocating with government authorities and donors for solutions that serve the needs of beneficiaries, pursuing values of internationally recognized and universal character in a, post-conflict context with a strong respect of local culture and tradition.
Ability to manage a large workload and multiple tasks in a fast paced environment with tight deadlines.
Ability to live and work under pressure in a rapidly changing and sometimes insecure environment.
Team player with excellent communication skills.
Excellent written and spoken French and English.
How to Apply
Applicants must submit their applications through online process.
For more information, please visit DRC.