Deadline: 23 November 2018
Shakti Sustainable Energy Foundation is currently seeking applications from eligible applicants for the post of Program Associate (Electric Mobility) in New Delhi, India.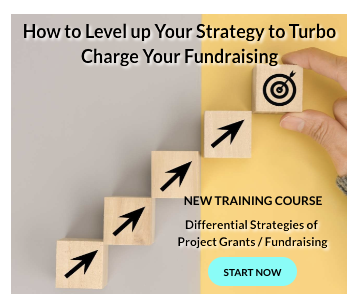 With strong commitment, passion and drive to make the electrification of India's transportation system, the Program Associate will support Shakti's Electric Mobility Program, through research assistance, grant award processing, and establishing and maintaining smooth communication with key stakeholders.
Shakti Sustainable Energy Foundation works to facilitate India's transition to a cleaner energy future by aiding the design and implementation of policies that promote clean power, energy efficiency, sustainable transport, climate policy and clean energy finance.
Key Jobs Responsibilities
The Program Associate will perform the following functions:
Project Development

Conduct research and contribute to development and implementation of sector strategy.
Conduct research and analysis around identified follow-on opportunities and those proposed by grantees, to establish their relevance.
Develop grant summary for potential grants for discussion in weekly program meetings.

Grant Management

Facilitate a strong pre-award process by completing necessary due diligence activities.
Develop evaluation notes based on qualitative analysis of submitted proposals.
Interact and coordinate with partners to track grant progress.

Communication

Draft Board Book related communications like Application Summaries, Memos, and other reports materials as may be required, in a timely manner.
Provide programmatic inputs to Communications for brochures, newsletter and website.
Support preparation of communication materials like thematic presentations, narratives and reports for external stakeholders (Industry partners, Donors etc).
Eligibility Criteria
Applicants must have:
Post Graduate qualification in Automobile / Electrical Engineering or related stream from a reputed University / Institute.
2 – 4 years of experience, preferably in transport sector / electric mobility area.
Knowledge of India's transportation policies, including those related to transportation electrification.
Ability to interact with a variety of stakeholders including government officials, private sector, civil society institutions and research institutions.
Excellent written and verbal communications, and presentation skills.
Teamwork and collaboration.
Drive, Commitment and Ownership.
How to Apply
Applications must be submitted at the address given on the website.
For more information, please visit Shakti Sustainable Energy Foundation.