Deadline: 21 May 2016
United Nations Framework Convention on Climate Change (UNFCCC) is currently seeking applications from the eligible applicants for the post of Programme Administrative Assistant in Bonn, Germany. The duration of this post is 1 year and 6 months.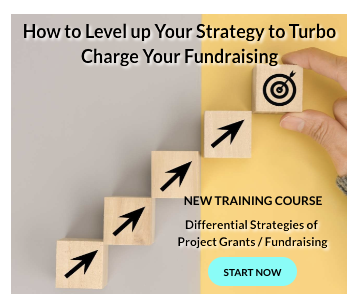 The Programme Administrative Assistant will provide support to the Coordinator, CAS in the administrative management of the programme, involving all support functions in the area of human resources management, financial resources management, procurement, travel and general office management.
UNFCCC, as a framework for international cooperation to combat climate change by limiting average global temperature increases and the resulting climate change, and coping with impacts that were, by then, inevitable.
Key Jobs Responsibilities
The Programme Administrative Assistant will perform the following functions-
Human Resources, budget, financial resources, travel, procurement and general office management:

Monitoring, reviewing and following-up on actions related to the administration of CAS's human resources activities including preparation of job descriptions, Terms of Reference and vacancy announcements for staff, consultants, individual contractors and interns recruitment, placements, extensions and separations, performance appraisals, job classification reviews, training activities and ensuring consistency in the application of regulations and procedures.
Arranging for interviews by liaising with panel members and short-listed candidates, issuing travel requests and following-up on expense claims, making logistical arrangements and preparing case files for the Review Board.
Providing induction and orientation to new staff members/consultants/individual contractors/interns and arranging for their office space, equipment and supplies.
Facilitating Special Service Agreements (SSAs) by maintaining a tracking table for consultancies and payment schedules.
Overseeing and keeping track of the status of CAS vacancy announcements.
Monitoring the CAS staffing table and preparing relevant statistical data/charts.

Budget and Finance:

Contributing to the preparation of budget performance and donor contribution reports.
Assisting in the preparation and/or customizes financial reports from Umoja-system generated data extractions, e.g. a quarterly report on CAS unliquidated obligations.
Creating CAS fund commitments and payments in the UN specific ERP software Umoja and monitoring their accurate and timely offsetting and closing.
Assisting in reviewing status of relevant expenditures and comparing with approved budget, recording to the Certifying Officer any discrepancies.
Eligibility Criteria
Applicants must have-
Completion of secondary education.
Training in administrative and/or operational services areas such as human resources, procurement, finance and travel.
At least five (5) years of work experience performing administrative support functions.
Work experience at least one of the following areas: Human resources, finance, procurement or travel.
Exposure to UN administrative rules and regulations.
Knowledge of office technology such as MS Office package including MS Word and Excel.
Knowledge of an automated financial tracking system, such as Umoja is highly desirable.
Fluency in spoken and written English.
Working knowledge of other UN languages.
How to Apply
Applicants must submit their applications through online process.
For more information, please visit UNFCCC.