Deadline: 26 April 2016
World Health Organization (WHO) is currently seeking applications from the eligible applicants for the post of Programme Assistant in Bishkek, Kyrgyzstan. The duration of this post is 12 months.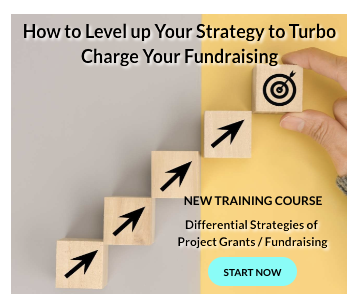 The Programme Assistant will perform a variety of secretarial, coordinating, monitoring and administrative services in the support of WHO CO activities related to the area of Communicable Diseases in the Division of Communicable Diseases and Health Security.
The primary role of WHO is to direct and coordinate international health within the United Nations' system.
Key Jobs Responsibilities
The Programme Assistant will perform the following functions-
Draft correspondence and documents on request of/together with the Head of the Office and/or other programme staff. Independently composes and finalizes correspondence of administrative nature.
Revise correspondence, reports, and documents for proper form and (non-technical) content. Takes notes at meetings. Takes and transcribes from dictation, recordings and handwritten drafts.
Scan, records, refer and follow up correspondence and documents, evaluate the urgency or critical nature of items, and bringing them to the attention of the Programme Managers. Informs and reminds programme staff of follow-up dates and deadlines for response or specific actions, supplying supporting material as appropriate.
Using available online systems, monitors aspects of the implementation of country activities and availability of funds for project/programme budget levels and financial expenditures, according to the approved country work plan. Assembles draft background for planning, monitoring and evaluation (including mini-review) exercises.
Assist in the organization of meetings held in the country (working groups, seminars/courses, workshops and symposia etc.), i.e.: makes general administrative preparations, including local logistics; arranges hospitality as appropriate.
Provide administrative and secretarial support during the meetings. Ensures all activities are well documented and prepares administrative reports.
Maintain WHO documentation modules (if applicable) and all WHO documentation in consultation with the WHO Information and Documentation Centre; ensures that information is properly disseminated.
Provide briefing and guidance to general service and professional staff on general office practices and procedures; assists/replaces colleagues in the team and performs other related duties as required by the Head of the Country Office.
Eligibility Criteria
Applicants must have-
Equivalent to graduation from secondary school or equivalent technical or commercial school.
Higher education degree from an accredited educational institution.
Basic training in accounting principles.
Specialized training in finance/administration/management related fields.
Proficiency in the use of standard office software and note-taking and operation of computerized systems and databases.
At least five years of progressively responsible experience in the secretarial/clerical and administrative field.
Bookkeeping experience (minimum 1 year) is desirable.
Experience within UN and/or WHO or international agencies/organizations are an asset.
Excellent knowledge (advanced level) of English and working knowledge (intermediate level) of French, Russian or German and the local language.
How to Apply
Applicants must submit their applications through online process.
For more information, please visit WHO.