Deadline: 24 March 2019
The United Nations Office for Project Services (UNOPS) is currently seeking applications from the eligible applicants for the post of Programme Officer in Seoul, Republic of Korea. The duration of this post is 5 months.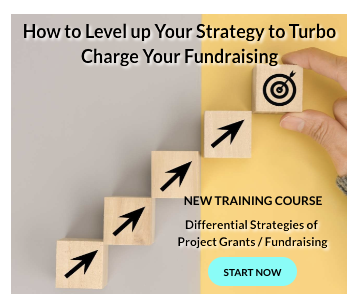 The Programme Officer will provide administrative and financial support to the projects and ensure the quality, accuracy and consistency of the tasks, activities and works.
UNOPS mission is to serve people in need by expanding the ability of the United Nations, governments and other partners to manage projects, infrastructure, and procurement in a sustainable and efficient manner.
Key Jobs Responsibilities
The Senior Project Assistant will perform the following functions:
Develop and execute an agreed work plan in Korea including, contributing Korean elements of Asia Pacific work plan.
Contribute to the implementation of UNEP FI's strategies and work plan for 2018/19, including engaging members in the global and regional work programme, supporting communications, knowledge-sharing on country-specific priorities, awareness raising of sustainable banking/insurance investment developments and facilitating peer-to-peer learning.
Undertake outreach to engage Korean members and non-member financial institutions on opportunities to be involved in UNEP FI projects and activities for the Principles for Responsible Banking, Positive Impact Finance, TCFD, Natural Capital, Fiduciary Duty and Sustainable Stock Exchanges Initiative, and PSI initiatives. Handle insurance, banking and investment related activities and resource mobilization in Korea.
Recruit new signatories and Retain all existing members within UNEP FI's membership in Korea.
Coordinate with the UNEP FI Secretariat to launch outcomes of UNEP FI, National Assembly Budget Office (NABO) and KOSIF cooperation on investor duties.
Translate and disseminate regular newsletters for Korean signatories. Keep members informed of UNEP FI activities and sustainable finance developments in Korea.
Support translation and dissemination of outputs where required and respond to requests from Korean signatories, increasing UNEP FI visibility, membership retention and growth in Korea.
Monitor the involvement of members, by tracking the number of activities, workshops, and working groups that members from Korea take part in through their involvement in the FI global work programme. Track which members have participated in which UNEP FI activity and engage with those who have been inactive.
Maintain contacts list for Korean members and update status of pipeline of potential members.
Contribute to collaborative agenda setting, knowledge sharing and awareness raising on the sustainable finance agenda with financial centre actors and public bodies and other relevant Korean stakeholders, building on UNEP FI's network in Korea.
Undertake regular meetings and communication with all Korean signatories.
Lead discussions and planning sessions with Korean members about their participation in the Global Roundtable.
Eligibility Criteria
Applicants must have-
Master's degree in economics, finance, environmental studies, international relations, business administration or related fields.
Bachelor's university degree in the fields noted above accepted with an additional 2 years of experience.
At least 5 years of work experience, especially in international organisations, the financial services sector, private sector or NGOs examining the intersection between sustainability and finance.
Proven skills in building and managing relationships with a variety of private and public stakeholders.
Proven knowledge in the fields of sustainable finance and the environment.
Financial services sector, knowledge/experience of the regional context.
Ability to cope with comprehensive work programmes, multiple projects and activities in an organized and timely manner.
Proven conceptual, analytical and evaluative skills;
Excellent communication skills, spoken and written, including the ability to draft and edit a variety of materials (communication materials, agendas, studies etc.);
Fluency in Korean is required for this position.
How to Apply
Applicants must submit their applications through online process.
For more information, please visit at UNOPS.