Deadline: Ongoing
The Adventist Development and Relief Agency (ADRA) is currently seeking applications from the eligible applicants for the post of Programs Director in Haryana, India.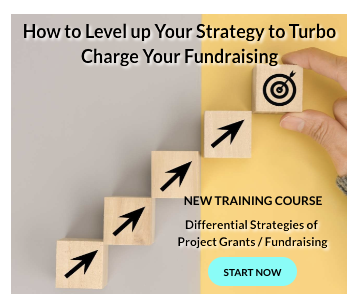 The Programs Director will oversee the implementation of the strategic, program planning and development (including project proposal writing and budgeting), program implementation, monitoring and evaluation, technical support, human resource management/ development, and networking/partnership building activities for ADRA India.
ADRA works with people in poverty and distress to create just and positive change through empowering partnerships and responsible action.
Key Jobs Responsibilities
The Programs Director will perform the following functions-
Periodic update of funding forecasts/donor data base for India.
Lead program planning and development activities of ADRA India, ensuring that new projects are impact driven and appropriate to meeting the long-term development needs of the target groups and region/areas, which are aligned with ADRA International global and country policies and strategic plans, and are in line with national and state government policies and programs on relevant development themes and social issues.
Apply latest tools/technologies, best practices, guidelines, standards, and indicators in planning for new projects whenever appropriate.
Guide the needs assessment designing, implementation, and analysis processes for all projects being considered.
Take lead in and oversee the proposal writing and budget preparation process for each new project (including concept note and log frame preparation).
Ensure consultation with appropriate government counterparts, and participation of local partners and beneficiaries (i.e., women) in the program planning and development processes.
Ensure continuation of support provided to the given communities the strategically that transition from an on-going project to a new project in a given area will be ensured through with due consideration to Regular update of professional and technical advisors/services list, and consultant list (in-country) for new project development, training, and M&E.
Eligibility Criteria
Applicants must have-
Masters Degree in International Development or equivalent.
Experience in the planning, implementation, and evaluation of major donor funded community development and/or health projects.
Sound conceptual knowledge of current development practices and proposal development process.
At least 5 years of work experience in a cross-cultural environment in a senior management position.
Ability to travel extensively.
Working knowledge of relevant government policies and national programs of India an advantage.
Ability to effectively lead a team of technical staff.
Computer proficiency in word processing, database management, spreadsheet, and graphics presentations.
Demonstrated ability to communicate effectively both verbally and in writing in English.
Seventh-day Adventist Church Membership, Required.
How to Apply
Applicants must submit their applications through online process.
For more information, please visit ADRA.